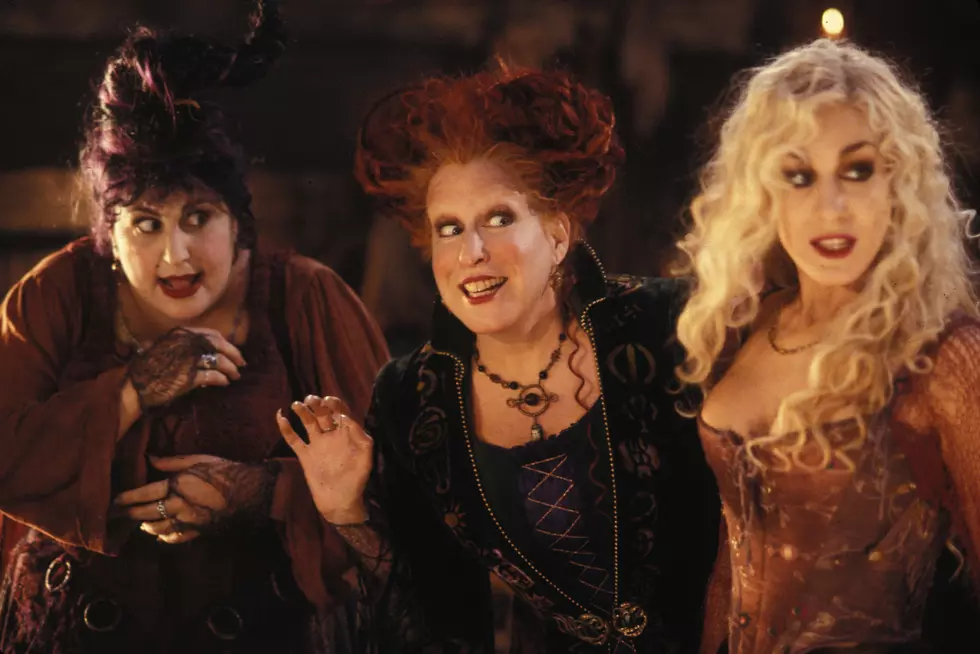 Hocus Pocus Sequel Updates from Bette Midler
Buena Vista
Hocus Pocus is a movie that my whole family watched every year for Halloween, that and another Halloween TV movie that no one but my family seems to know about called The Midnight Hour. I distinctly remember my dad making us all laugh so hard over when the door opens after they were supposed to burn and Bette's witch coughs speaks in French and then says "I want my book" still makes me chuckle to this day. My dad had it down perfect.
Rumors of a Hocus Pocus sequel have been around for some time and were finally confirmed when Disney broke the news that a sequel is in the works last fall and now Bette Midler herself is giving an update. On Entertainment Tonight she said that she would "absolutely" be up for reprising her iconic role as Winifred Sanderson saying, "I can't wait to fly!"
Enter your number to get our free mobile app
Hard to believe the original came out in 1993 and became a cult classic after originally being a box office bomb. Bette Midler stars with Sarah Jessica Parker and Kathy Najimy. The studio hasn't officially confirmed the original stars' involvement in the movie. It currently remains unknown if the project will be a direct sequel to the original film or a reboot but most signs are pointing to a long awaited sequel.
Najimy was a little more held back at the idea of staring in the 2nd, "I think it would be so great to do a cameo. I think that'd be really fun." No word on Sarah Jessica Parker yet.
Mick Garris, the writer of the first Hocus Pocus, isn't involved in the sequel, but said, "I'm excited about it, but I really think the main reason the movie worked was the Sanderson Sisters, those actresses in those roles, those performances, that I think is the key to that movie's long life."
Do you think they will be able to recreate the magic of the 1st one?
Celebs Share Their Personal Paranormal Stories