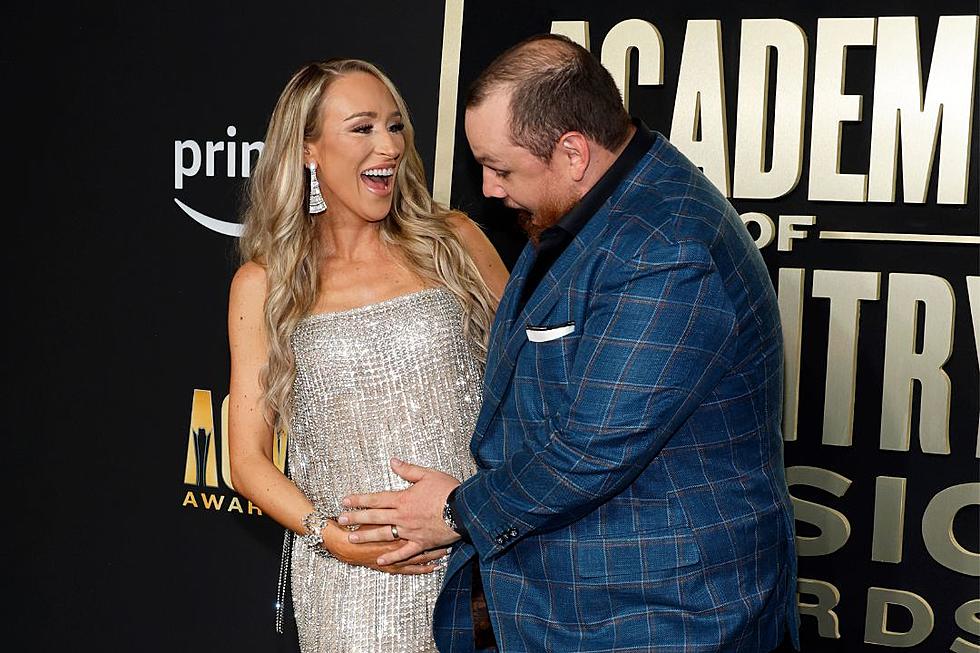 Luke Combs + Wife Nicole Welcome Baby Boy No. 2
Jason Kempin, Getty Images
Luke Combs and his wife Nicole are officially parents to two under two! The couple welcomed their second child, a baby boy, on August 15, per a post on their respective social media pages.
Beau Lee Combs joins older brother Tex Lawrence, who was born in June 2022. No other details were made immediately available, save for a sweet video showing baby boy's feet in a developing Polaroid:
"Welcome to the world. We couldn't love you more," they write, also announcing his name.
Combs and his wife revealed that they were expected baby No. 2 back in March, posting a series of photos in which little Tex broke the news with a shirt reading "big brother" across the back. Tex was a big feature in their sunflower-themed family maternity shoot, too.
The country superstar has spent much of 2023 on the road for his World Tour. When his second son arrived on Aug. 15, he was overseas for a slate of Australian dates. Nicole previously explained during a fan Q&A that Combs wouldn't cancel those shows if she went into labor early, and that she was "trying really hard not to go into early labor."
Combs is taking September off to spend time with his family before he resumes touring in Scandinavia and Europe in October.
Combs and Nicole got married in August 2020. She has inspired several of his hit love songs, including "Beautiful Crazy," "Love You Anyway" and "Forever After All."
Oh, Baby! All of These Country Stars Have Had Babies in 2023
Say cheese! Meet the adorable babies welcomed into the country music family in 2023.
R.I.P: Remembering Country Stars Who Died in 2023
Take a moment to remember the country artists, songwriters and other industry members we've lost in 2023.
More From 104.3 Wow Country