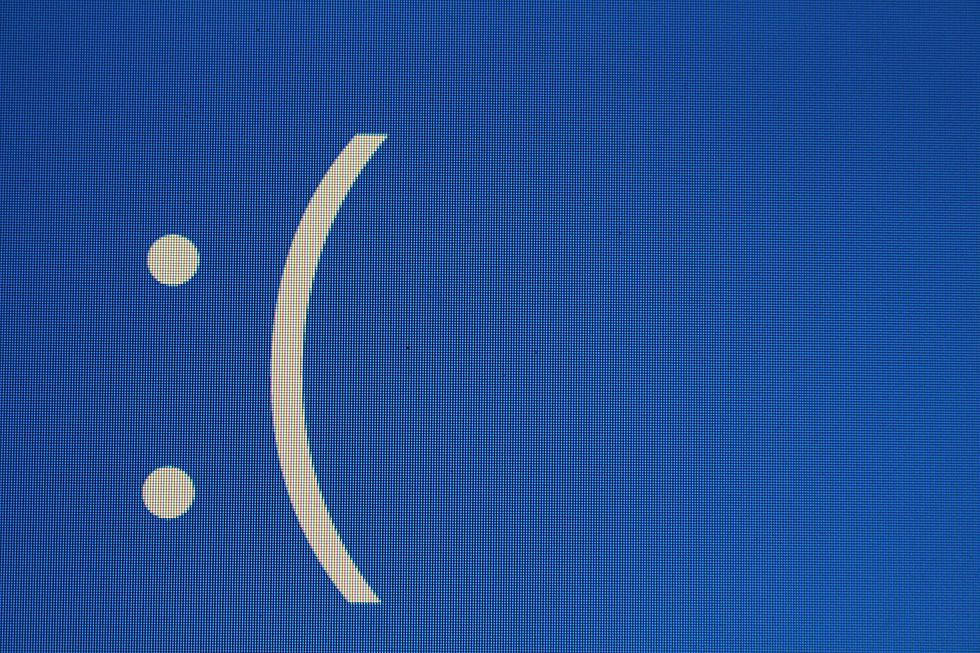 The Ban on Frowning
Did you know that in Pocatello, a tiny town in Southeast Idaho, citizens were once prohibited from frowning and scowling in public?
An ordinance prohibiting frowns, grimaces, scowls, threatening and lowering looks, gloomy and depressed facial appearances, generally all of which reflect unfavorably upon the reputation of Pocatello, 'The Friendly City'; declaring the period of August 9 to 14, 1948, to be known as 'This Week Pocatello Smiles'; creating special mileage stations and authorizing special mileage policemen; describing punishment and provide a penalty for the violation of this ordinance and repealing all ordinances and part of ordinances in conflict with the ordinance.

-Pocatello City Council
Why Would a City Ban Frowning?
After a group of councilmen were soundly rejected for financing by a scowling banker, the story goes that pouty expressions were banned shortly thereafter.
According to
East Idaho News
, the law was only enforced for a week in 1948. Its rediscovery by the Idaho State Journal in 1987 was flipped into an ad by the American Bankers Association to highlight the need to modernize U.S. banking regulations.
Smile, You're in Pocatello!
Soon after the article was printed, the town was thrust into the national spotlight over its comically received "Smiling Ordinance," inspiring the establishment of the annual "Smile Days" event! Today, Pocatello is
known
as the U.S. Smile Capital.
Idaho is hardly a one-off when it comes to laughable legislation! Scroll on for a hilarious look at the strangest and most colorful laws on the books in ID, UT, CA, WA, MT, and WY!
The Weirdest Laws in Washington Will Make You Go, "Huh?!"
🤪 Of all the crazy gin joints in the Pacific Northwest, Washington state is by far the strangest! Laws in the Evergreen State are so weird, it's difficult to believe they're real. And yet they're so very, very real!
🤳🏽 Scroll through the gallery below to gain an entirely new perspective on Washington's legislation. We promise you there's nothing like it anywhere else around here.
Whoops! 😳 It's Illegal to Throw Out these 23 Things in Idaho
💡 Know Better, Do Better
⚠️ When ridding your residence of industrial products, solvents, paints, disinfectants, and fertilizers, there's more to know than most realize!
☠️ Hazardous products are signaled by the following words/phrases: caution - danger - poison - warning - corrosive - flammable - explosive - oxidizer - irritant - environmental hazard.
🌳 The City of Boise Public Works commission oversees the disposal of chemicals that threaten human health and the environment.
🤳🏽 Help keep your community safe! Scroll on for a list of 13 products Idahoans are banned from tossing into residential dumpsters.
Places Where U-Turns Are Legal & Illegal Around Boise
If the Idaho Legislature's road rule section leaves you with more questions than answers, you're not alone. Below are 12 easy-to-remember rules and local examples to help you know when and where it's legal or illegal to pop a U'ie around Boise and the greater Treasure Valley!
Idaho Has Crazy Neighbors: Weird Laws in California & Utah [gallery]
Scroll on for a gallery of laws in California & Utah that range from the entertaining to the ERMERGERD.
OMG! Oregon Laws Are Awkward & Weird 😆
🦫 Hey, Beaver State fans! Scroll on for a gallery of LOL and oh-so-strange Oregon laws!
More From 104.3 Wow Country