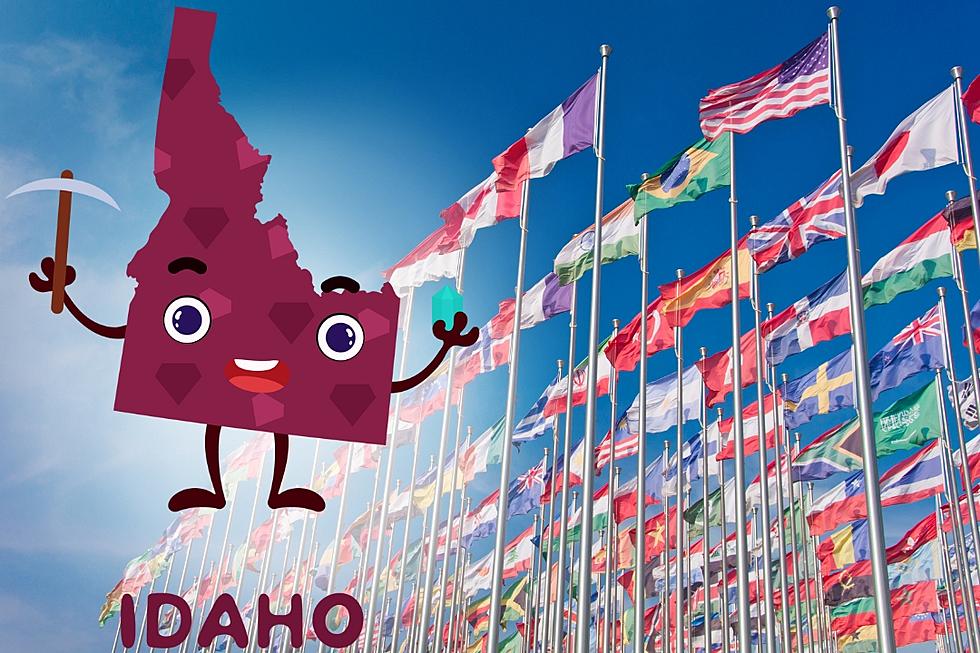 These Four Flags Should Be Banned In Idaho
Canva.com
First thing's first.
This is the United States of America, where we're free to enjoy freedom of speech. That means, if you desire to display a flag on your property that others may deem offensive, you're welcome to do so. We support free speech, and your right to express your views how you see fit! Hell, it's even one of the amendments, so you know it's gotta be important.
That being said, while you're free to display whatever flag you please, know that you're going to be judged very harshly if one of these is found flying high at your place.
The Four Most Offensive Flags You'll Find In Idaho
Gallery Credit: Chris Cruise // Townsquare Media
Haha! Hopefully you got a cheap laugh, but have you ever come across a flag in Idaho that was actually offensive? And we're not talking something small like a "Fall Is Here" flag out in July, we're talking cuss words. Blatantly offensive content that makes you take a double-take every time you pass by.
Where have you seen 'em? Let's connect so you can share your photos!
In the mood for another cheap laugh? Send this to your friends from California who are looking to relocate to Boise. Even better, your neighbors from California who just moved here. They'll get a kick out of it:
Californians: What To Know When Moving To Boise
Gallery Credit: Canva.com
New to the Boise dating scene? Or maybe you're newly single in the Treasure Valley? Let us be the first to warn you: These are the four men you'll run into every single time you go out the the bars in Boise:
Four Men You'll Meet At Every Bar In Boise
Gallery Credit: Chris Cruise // Townsquare Media
More From 104.3 Wow Country