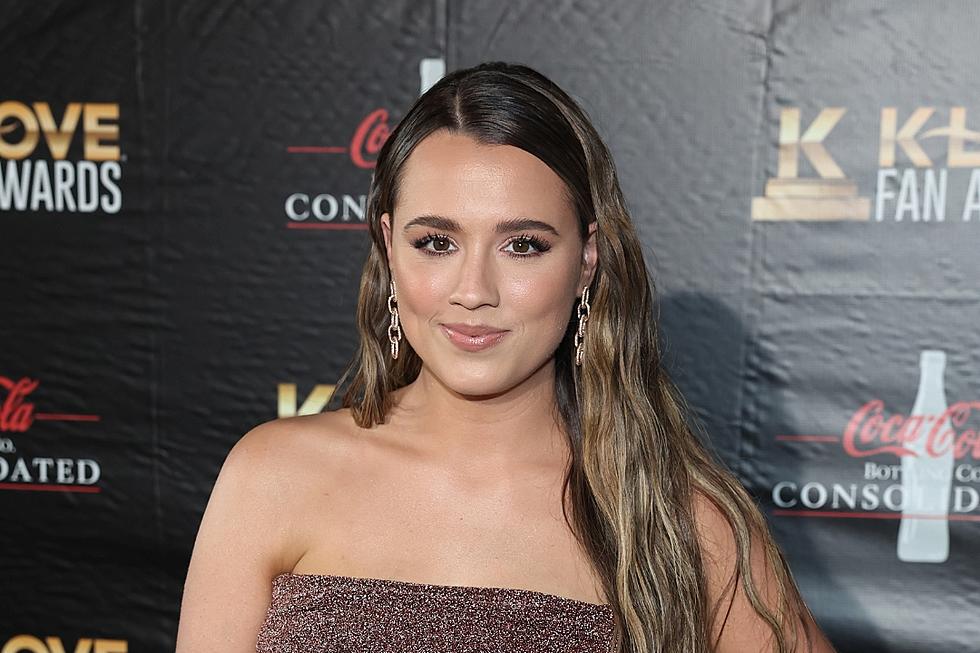 Gabby Barrett Shines in Triumphant New Single, 'Glory Days' [Listen]
Terry Wyatt, Getty Images
Gabby Barrett is ushering in her next chapter of music with her anthemic new single, "Glory Days."
The soaring stadium-sized track has Barrett beaming with gratitude for the life and incredible relationship she's been blessed with. As evidenced in the song, she isn't pining for anything more because she's living in her "glory days."
"It's a first sip of coffee in a quiet house / It's Bible verses in the kitchеn like it's holy ground / Livin' right don't cost a thing, it's slow roll of a porch swing, it's / Dogs runnin' while the birds arе singin', it's you picking that six-string," Barrett sings in a verse, offering fans a glimpse into her simple everyday life. This narrative is very much autobiographical to the 23-year-old, who co-wrote the tune with Emily Weisband, James McNair and Seth Mosley.
"This is as good as it gets, I don't know what I would change / I love this life that we live, I love that smile on your face / No, we ain't gotta look back at all those pictures in frames / And wish it'd all stay the same / 'Cause right here, right now I say, 'These are the glory days'," she continues in the declarative chorus over vibrant guitar riffs and foot-stomping drumbeats.
"Glory Days" is the first new song Barret's released since her 2020 debut album, Goldmine. The 13-track record spawned the hit singles "I Hope" and "The Good Ones." In 2021, Goldmine received the deluxe treatment with five additional songs, including "Pick Me Up" and a cover of Dolly Parton's "I Will Always Love You."
Barrett is currently on the road with Kane Brown on his Drunk or Dreaming Tour. For the full list of dates, visit Barrett's website.
See the Most Played Country Song from the Year You Were Born
Who had the most played country song during the year you were born? This list is a fascinating time capsule of prevalent trends from every decade in American history. Scroll through to find your birth year and then click to listen. Some of these songs have been lost through the years, many of them for good reason!
More From 104.3 Wow Country