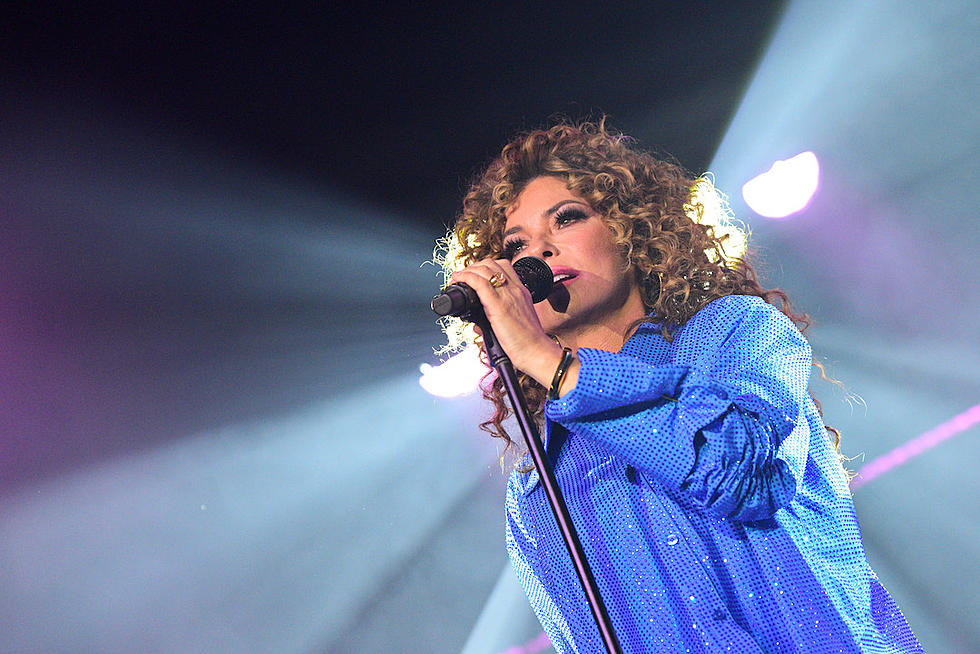 Shania Twain Plans Multiple 25th Anniversary Editions of 'Come on Over'
Vivien Killilea, Getty Images
Shania Twain's landmark Come on Over album turned 25 in November of 2022, and the singer is celebrating with several different, re-mastered editions of the project, both in the U.S. and internationally.
Come on Over reigns as both the top-selling country album and the highest-selling album by a female artist — of any genre — of all time. Its lengthy track list will be completely remastered from the original tapes for the 25th anniversary editions, which are scheduled for release on Aug. 25.
"With Come on Over, it was important for me to give what I thought was the best record of my life, and that is why there's so many songs on it. I thought, 'Let's just load this up in case there's not another chance. Let's not hold anything back,'" Twain remembers of making her 1997 album.
Twain also explains why it was so important to her to package the songs in so many different versions.
"My audience was broader than the average country genre audience — they were coming from all over the world!" the singer says.
"We had the luxury of producing multiple versions of the songs to fit each audience and I'm so happy to see all the versions packaged together for this reissue. This was an album that was really meant to bridge genres, and I wanted to make sure that the fans were getting what they expected from me as a multi-genre artist," Twain continues. "This album is me trying to deliver that and bring as many different people together as possible — so imagine how incredible it feels to still have a sense of bringing people together 25 years later? I'm at a great place in my life."
The 25th anniversary reissue of Come on Over will be available in 3CD Super Deluxe, 3LP Super Deluxe, 3LP International Super Deluxe, 2LP Deluxe, 2CD Deluxe, and Digital formats. U.S. fans will also have access to 2LP Deluxe Retail exclusives.
All the new versions, as well as "fan packs" that include merch, are available to preorder.
PICTURES: Shania Twain Launches 2023 'Queen of Me' Tour
Shania Twain
launched her 2023
Queen of Me Tour
on Friday night (April 28) in Spokane, Wash., and pictures show one of the most elaborate productions of her entire career.
Top 25 Shania Twain Songs — Her Biggest Hits and Best Deep Cuts
Shania Twain
's best songs changed country music in ways never imagined before 1995. The superstar's career as a charting recording artist lasted less than a decade and included few accolades (including just one CMA Award) relative to her commercial success, but few female artists under 40 will fail to name her as one of three major reasons they chase this country music dream for a living. Perhaps only Dolly Parton is listed more frequently as an influence.
This list of Shania Twain's best songs considers commercial success, cultural importance, legacy and song quality. Scroll through to see which of her songs is No. 1 and click on any link to listen.
See Inside Shania Twain's Spectacular Beachfront Mansion
Shania Twain
owns a spectacular waterfront mansion in the Bahamas that offers plenty of time away from prying eyes.
The 5-bedroom, 6-bathroom, 7,000-square-foot mansion in the Bahamas is situated on a 1-acre lot that offers 150 feet of beachfront in the exclusive Old Fort Bay gated community in West Nassau. Its amenities include mahogany-lined walls and bookcases in the second-floor master suite, as well as spectacular ocean views.
The house also includes guest bedrooms with views of the beach and the canal, as well as a kitchen with a breakfast nook, butler's pantry and stainless steel appliances. That leads out to a covered outdoor patio and an access gate to the beach.
The luxury home's exterior amenities include a pool house with bathroom and shower facilities. There's also a guest apartment, a laundry room and a generator with an auto transfer switch. The property also offers the use of a dock slip that can accommodate a 40-foot boat.
More From 104.3 Wow Country