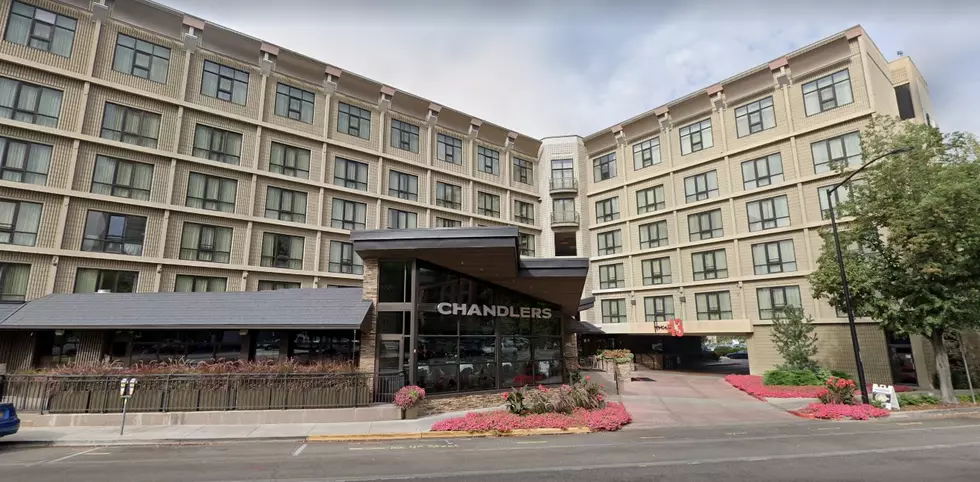 Boise's Top Rated Restaurants for 2021
Image via Google Maps
2020 was weird. By September, many of us had cooked the same meal at least 28 times since March. With the average consumer cooking nine meals a week, we aren't surprised that many of us started to feel really fatigued by cooking at home.
On the flip side, expanded takeout options and the prevalence of meal delivery apps like Uber Eats and Door Dash helped a lot of us discover and support local restaurants that we may not have patronized in the past.
Enter your number to get our free mobile app
But...if you're starting to feel like you're in a rut and you're ordering or visiting the same places over and over again, here's some solid picks for great food and service based on Trip Advisor's ratings program that ranks restaurants basked on their star rating and number of reviews.
Boise
Chandlers Steakhouse (4.5 out of 5 stars)
Goldy's Breakfast Bistro (4.5 out of 5 stars)
Barbacoa Grill (4.5 out of 5 stars)
The Basque Market (4.5 out of 5 stars)
Sandbar Patio Bar & Grill (4.5 out of 5 stars)
Meridian
Epi's A Basque Restaurant (5 out of 5 stars)
Kahootz Pub & Eatery (4.5 out of 5 stars)
Goodwood Barbecue Co (4.5 out of 5 stars)
Texas Roadhouse (4.5 out of 5 stars)
Lucky Fins Seafood Grill (4.5 out of 5 stars)
Eagle
Bacquet's Restaurant (5 out of 5 stars)
Bardenay (4 out of 5 stars)
Bodacious Pig Barbecue (4.5 out of 5 stars)
Smoky Mountain Pizzeria Grill (4 out of 5 stars)
Rembrants (4 out of 5 stars)
Nampa
Brick 29 (4.5 out of 5 stars)
Thailand Express (4.5 out of 5 stars)
The Egg Factory (4.5 out of 5 stars)
The Tower Grill (4.5 out of 5 stars)
Texas Roadhouse (4 out of 5 stars)
Caldwell
Mr. V's Family Restaurant (4.5 out of 5 stars)
The Orchard House (4.5 out of 5 stars)
Hamburger Connection (4.5 out of 5 stars)
Sunrise Family Restaurant (4 out of 5 stars)
Indian Creek Steakhouse (4 out of 5 stars)
5 Of the Most Underrated Restaurants in Boise
More From 104.3 Wow Country