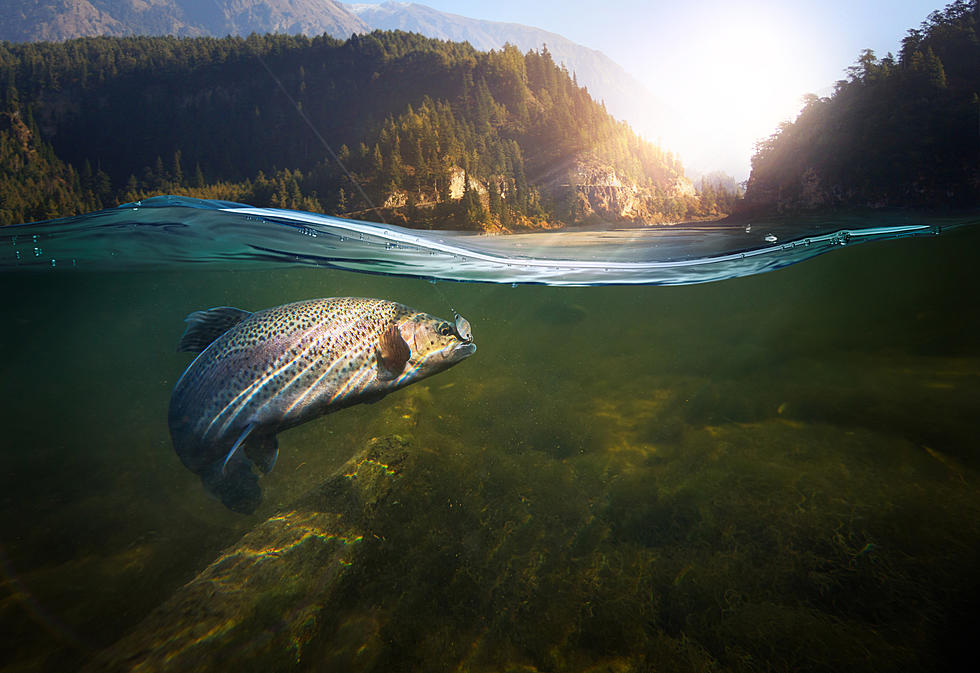 Local Rivers Swell, Man Dies In Alleged Fishing Accident
Credit: mel-nik, Thinkstock
It was just last night when I suggested to my partner that we head east to the South Fork of the Boise to celebrate our anniversary next weekend.
Aiming to dodge crowds at other more well-known premier trout streams, a visit to the ample public access of the South Fork sounded attractive for our small family.
I had actually just returned that very same day from a fishing trip to a nearby mountain range where near-record temperatures, rainfall, and high winds caused snow runoff increased dramatically over the weekend.
Then, this morning, KTVB reported that a man, whose identity or age are yet to be released, was allegedly fishing near the Granite Creek stretch of the South Fork of the Boise River, and died after officials suspect he was swept off his feet.
Due to the extreme terrain and rapidly moving water, the Elmore Country Search and Rescue and Rope Rescue team were sent to recover the body. The initial coroner's report indicates drowning as the cause of death.
Sometimes wading in challenging conditions can be fun. I'll admit it, I've pushed it and lost. I've wound up wet and lost all sorts of gear.
Thankfully, that was all I lost
During this early fishing season, please be sure to check conditions and consult local fly shops for advice on safe flows. Never wade in conditions you are not confident you can remain in control.
You can check river flow and height for Idaho through the United States Geological Survey HERE
KEEP READING: Get answers to 51 of the most frequently asked weather questions...
More From 104.3 Wow Country