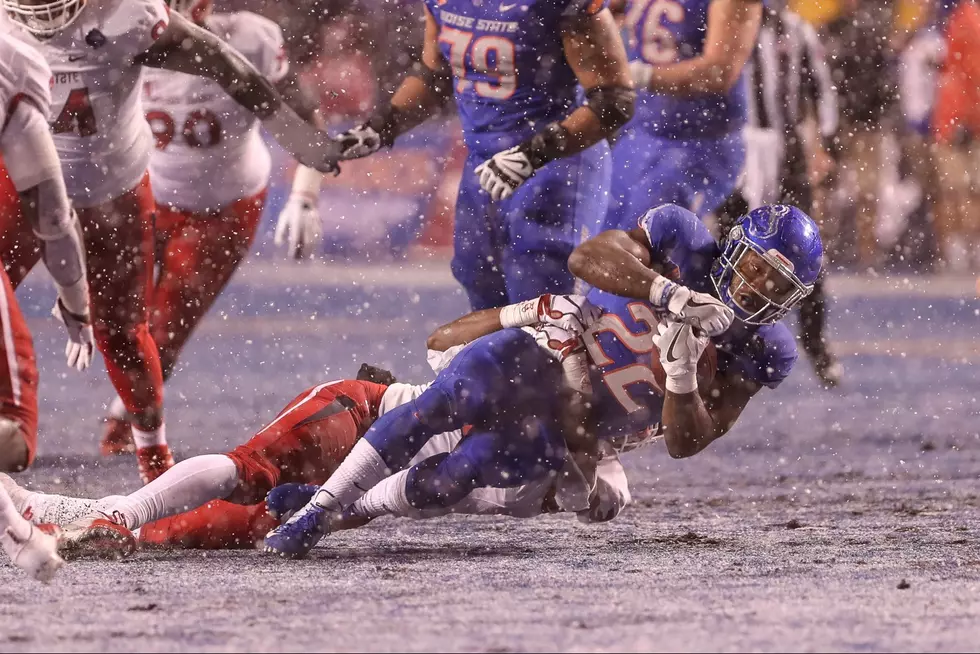 Want to Cheer on the Broncos? 975 Fans Allowed IN
Credit: Loren Orr / Getty Images
Just yesterday I wrote about how I am nearly salivating at the thought of seeing a live Broncos game. I, like many am just desperate for some normalcy in the way of crowds loud noise and collaborative attention. As a quick recap, Boise State University sent a well thought out proposal to the Central District Health Board asking for 1,100 fans be allowed in the stadium for games. The University already had a plan for keeping people safe, there is plenty of room for social distancing plus it is primarily outdoors. BSU even had a breakdown with each player getting at least 2 family members in, 3 if they are married and they also had a student lottery for other available seats.
Enter your number to get our free mobile app
The Central District Health met on the matter last night and while they didn't grant everything, they are allowing fans back in Albertson's Stadium. This will start as early as tomorrows home game against BYU. The Board approved a total of 975 available seats. Each group will be seated 10 feet apart and if you are chosen to go you have to show a negative COVID test and pass a simple health screening before being allowed in.
Students are thrilled especially new ones who really want to experience it first hand. Even though it wont be the same jam packed thunderous crowds as years past it will still be an incredible experience to cheer on the Broncos and their fellow classmates from the stands rather than in front of a screen.
Tomorrow's game against longstanding rivals BYU kicks off at 7:45pm. Our Broncos are obviously going to come out victorious but it is worth noting that BYU is currently 7-0 and this will be the highest ranked opponent that the Broncos have ever played at home. This game is a non- conference game.
CHECK IT OUT: How He's Changed! Garth Brooks' Storied Career in Pictures
Meridian Dream Home Has Its Own Golf Simulator, Backyard Theater