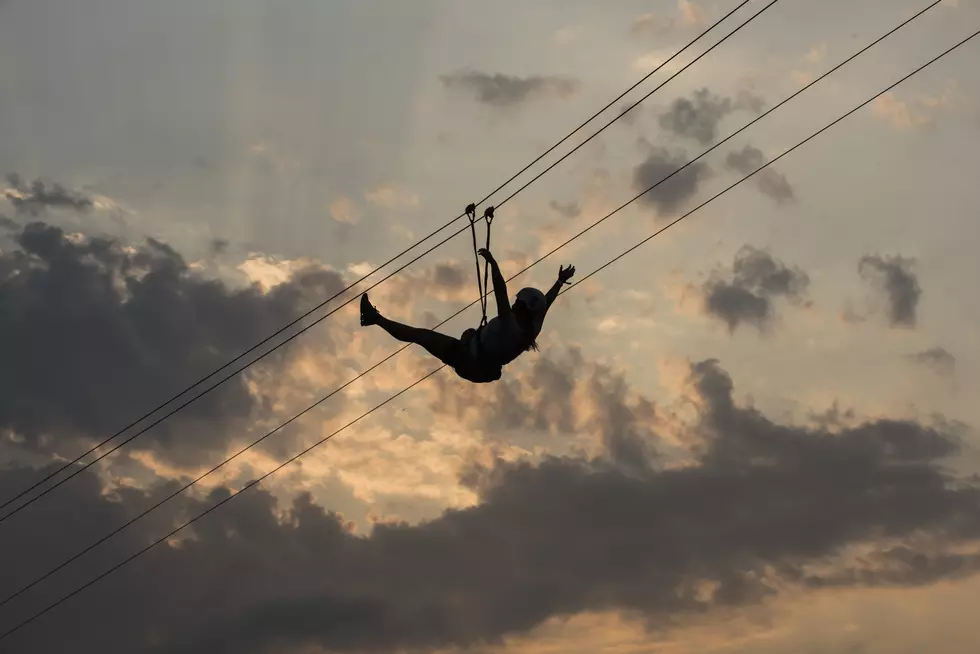 Zip Idaho is Closed for the Summer Due to Staffing Issues
Getty Images
Ziplining is a joy that is hard to describe. It is thrilling, beautiful and amazing. Idaho has a few great ziplining places to enjoy. A favorite for Treasure Valley residents is just 30 minutes from Boise in Horseshoe Bend. Zip Idaho has been a stunning and exciting adventure destination for fifteen years and serving well over 50,000 zip line participants.
Unfortunately this summer is not going well for the owner Eric Faull. The employer shortage is still causing problems for many companies and businesses including this one. Eric posted on the Zip Idaho website and Facebook page a long explanation, here is a snip:  "Zip Idaho is far from going out of business, but in this complicated economic/employment environment, I was unable to put together a guide crew that is up to the standards of not only me, but my vendors, industry peers, and most importantly, my customers. Most of the guide candidates that I thought I had lined up for our third-party training which was to begin on May 9th bailed on me shortly before the weeklong prescheduled training."
The silver lining is that Eric plans to use the closed season to make some strategic changes, additions and upgrades. Eric plans to expand and better the Event area and Campsite area by putting in tent sites with firepits, picnic tables, etc. One of the additions that Eric and the team just finished is the Senderella, a giant swing...

While a lot of the Zip Lining is closed for this summer, this fun massive flying swing is staffed and will be taking reservations for this year on the Zip Idaho website. There is still a lot to enjoy on the "beautiful, forested property, go for a hike on one of our amazing hiking trails, have a picnic, play yard games, have a camp-out, party, wedding, reunion, concert, you name it. There is also easy access to miles and miles of forested, public ATV/Side-By-Side roads and trails" and of course the massive new swing.
Idaho's Longest, Fastest Zipline Adventure Is Just Over 2 Hours From Boise
Ready to get your adrenaline pumping this summer? Check out Idaho's longest and most exciting zip line courses!
This $2 Million Idaho Log Cabin Has Its Own Rockwall and Zipline
For whatever reason (we imagine it's the price tag) this incredible home in Northern Idaho just won't sell. This time around its been on Realtor.com for over 230 days, but its bene on and off the market pretty consistently since 2017.
Hikes to Explore Outside in and Around Boise
Need to connect with nature a bit? Or at least escape the day to day grind? Check out these Boise area hikes, some are quick if you only have an hour or two and some are half day journeys.