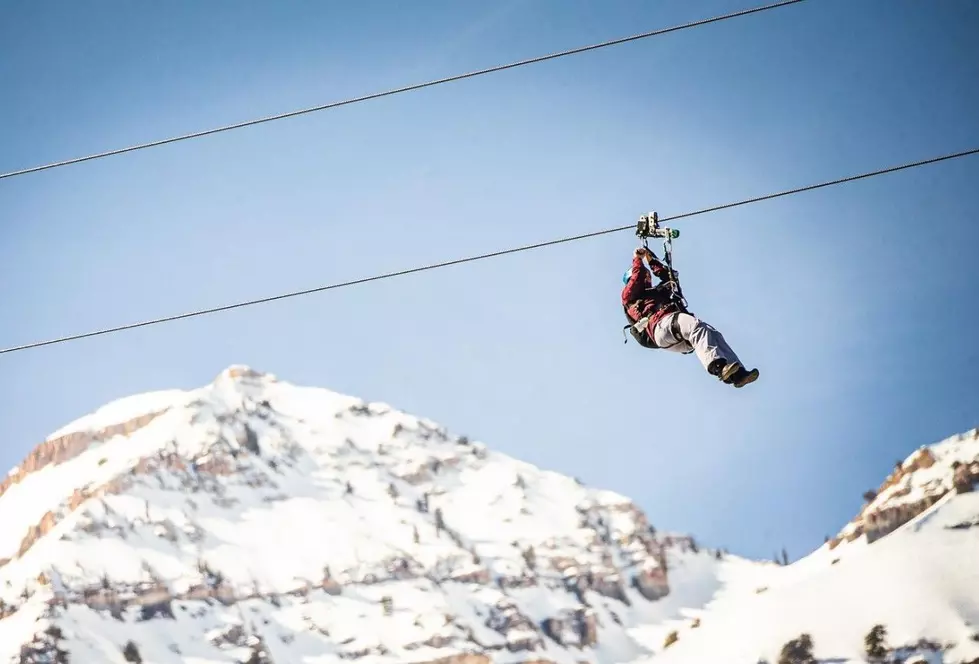 Only 5 Hours From Boise Is A Buck List Worthy Winter Zipline Tour
Facebook.com/sundanceresort
I have a confession to make!
I've never been on a zipline, I know I'm not the only one who hasn't been on a zipline and it's not like I'm afraid to go. I just haven't had the opportunity to go or have been somewhere that offers ziplining.
When I think of going on a zipline I think of it as something you would do during summer camp or somewhere like Hawaii, not in the snowy white landscape in the mountains of Utah. Snow covered mountains are already beautiful when you get to drive through them, or when you have the chance to fly over them, but what if you could zipline through them?
Did you know you can zipline through the snow covered mountains in Utah?
It's a bucket list activity in a bucket list destination that offers close to 4,000 feet of riding over the mountains of Mount Timpanogos. The Zipline Tour at Sundance Mountain Resort offers breathtaking views with an adrenaline rush that will give you the same feeling as flying down the mountain on skis.
You can fly down the zipline at 65 mph or slow things down and enjoy the amazing landscape.
The Sundance Mountain Resort Zipline Tour is available between December 16, 2022, to April 2, 2023, and is recommended that you purchase your tickets in advance for this amazing experience.
You'll start the adventure with a scenic chair lift ride up the mountain with a 15-minute snowshoe hike. The full experience is about 1.5 hours and will cost each participant $75.
You can purchase your tickets and view the rider requirements here!
Sundance Mountain Resort Winter ZipTour
If you ever get the chance you need to make a trip down to Sundance Mountain Resort and do their ZipTour. It's over 3,870 sqft of riding at speeds up to 65 mph.
While You Are In Utah Checkout This Christmas Village
Ogden's Christman Village will run through December 30th with Santa greeting Children Mon-Fri from 6 to 9 pm and Saturdays from 5 to 9 pm. The lights throughout the village come on after 5 pm.
Sneak a Peak at McCall Winter Carnival's 19 Marvelous 2022 Snow Sculptures
After a year away, McCall Winter Carnival returned in 2022! These were 19 of the sculptures artists put together.
35 Brilliant Elf on the Shelf Ideas From Boise Area Parents
When we shared photos of the shenanigans that
Officer Coal
at the Nampa Police Department had gotten himself into, our listeners were quick to show us photos of what the scout elves at their homes or businesses had been up to! Here's some inspiration!
More From 104.3 Wow Country