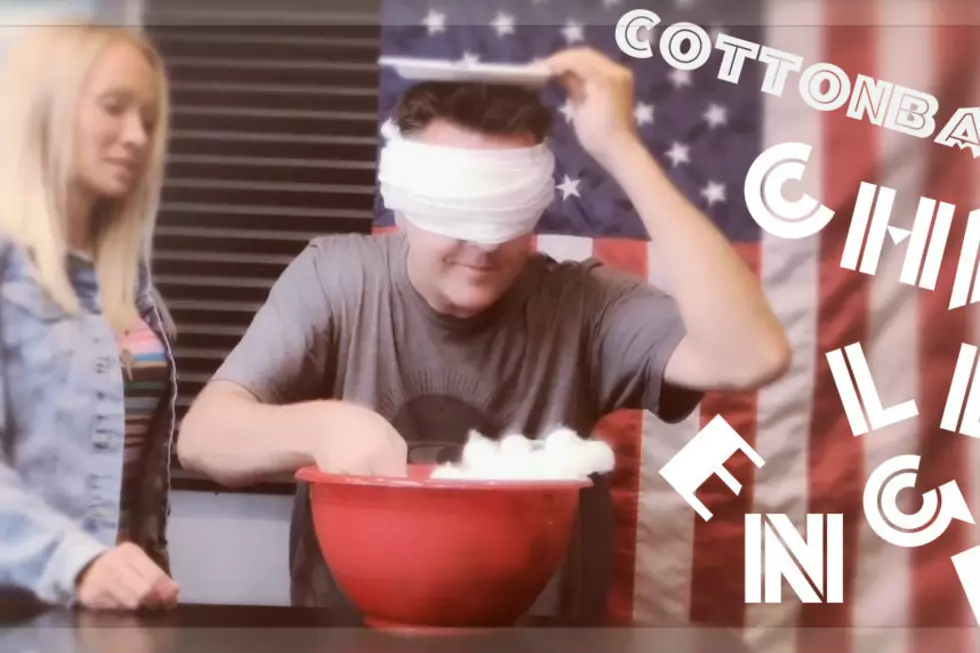 Can You Complete These 4 Viral Challenges?
Credit: Rick and Carly / Townsquare Media
The Saltine Cracker Challenge, the Cotton Ball Challenge, the Hungry Hungry Hippo Challenge, and the Helium Burp.
Watch and learn my friends.  Whether you're looking for some good drinking games or you have the kids home for family night, these YouTube viral games are a blast.
---
THE SALTINE CRACKER CHALLENGE
You have 60 seconds to eat 6 saltine crackers.  Sounds simple enough doesn't it?  Rick and Carly couldn't pull it off.
---
THE COTTON BALL CHALLENGE
At some point someone realized that cotton balls weigh about the same as nothing.  Sooooo you need a blind fold, a plate on top of your head, a spoon, and a bowl full of cotton balls.  Rick and Carly went head to head with this challenge and the loser had to eat a cotton ball.
---
HUNGRY HUNGRY HIPPO CHALLENGE
Bottom line, whoever can hoover down the most skittles while they're hands are tied behind their back wins.  This one gets a little messy and if you really want to raise the stakes, make the loser eat the winner's skittles.  Eewwwww!
---
HELIUM BURP
Suck down as much helium and soda as possible and just let it fly.  Oh yes... it works.
Please subscribe to our YouTube channel HERE.
More From 104.3 Wow Country