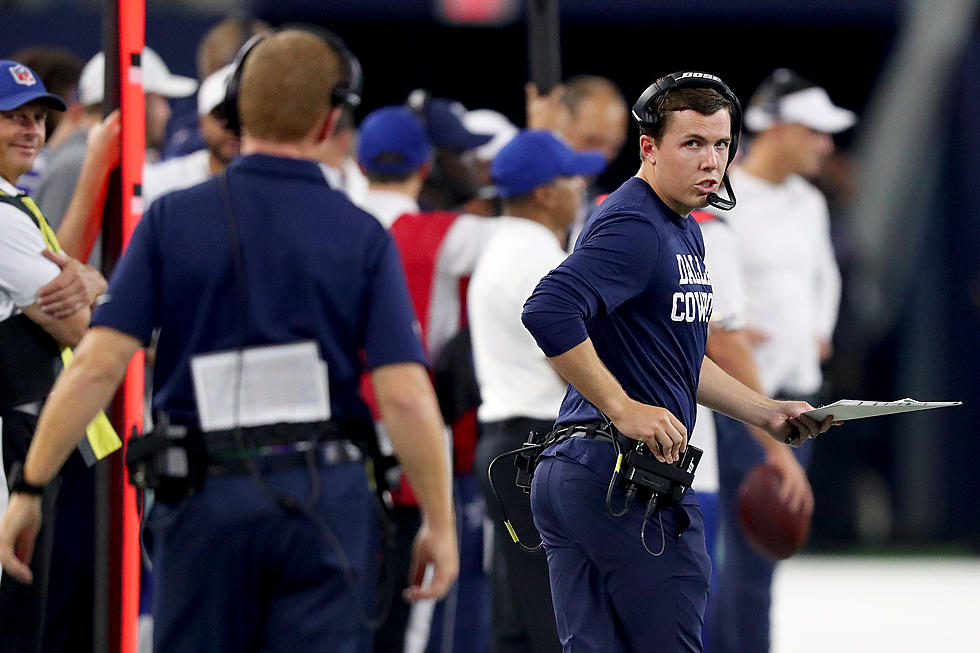 Former BSU Coach Peterson Heading to the NFL with Kellen Moore?
Getty Images
That just happened. It's been about six years since Boise's favorite Coach Peterson left the Broncos to become a Husky. Today it's been announced that Chris Peterson will be leaving Washington for some personal time.
Haven't we all heard of the supposed "personal time" off? Peterson immediately made an impact capping off one of the Husky's most winning runs just like he did for Bronco Nation.
What does this mean? I've already heard rumors or you can call them wishes of moves back to Boise. I would say there is no way that guy comes back to Idaho. That just doesn't make any sense. Another college program? I'm hearing USC but what about this.
Kellen Moore is the offensive coordinator in Dallas and a source tells me the Dallas Cowboys would be a great home for Chris. The writing is already on the wall as the Cowboys with their already stacked team can't even beat a team with a winning record. Dallas has six wins against losing teams and six losses against teams with winning records.
Owner Jerry Jones is tired of losing and this might just be Head Coach, Jason Garrets last year. Could Coach Pete be a Jerry Jones target? I never thought of coach as an NFL guy but when you think of it - that dude has the temperament for the job. Plus, Dallas is a landing spot for several Broncos including offensive coordinator and former star quarterback, Kellen Moore.
We'll keep you posted but don't forget, Boise State already has a coach. Could BSU face Alabama after a win in the Mountain West Championship? Whoa.
More From 104.3 Wow Country