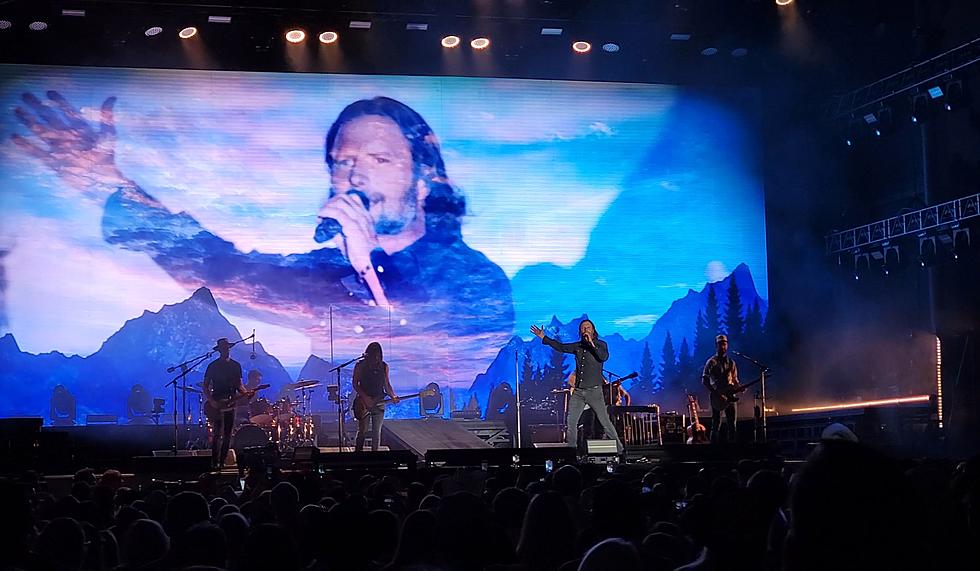 Idaho Loves Jordan Davis & Dierks Bentley! 2023 Concert Pictures
Parker Kane
Dierks Bentley played an incredible show at the Ford Idaho Center Amphitheater Thursday night, and there is no doubt that it left a lasting impression.
It was a beautiful summer night, not too hot, and the sunset was unreal! So, the atmosphere was perfect. We have pictures from the concert below, as well as some cool things that happened during the show...
Shane Smith & The Saints kicked off the show, and they were incredible. It was one of their first shows with Dierks Bentley (we think it was their 3rd show?), but Dierks hadn't seen them play yet. So, he actually watched their set, and then complimented them big-time once he took the stage.
Jordan Davis hit the stage next, and by this time, the crowd was packed! It was a completely sold out show, and Jordan set the perfect tone for the rest of the night ahead.
And then, as Dierks Bentley took the stage, the atmosphere became energetic and electric in a whole new way. His signature country sound, infused with rock-tinged energy, echoed through the hearts of fans. From heartwarming ballads to foot-stomping anthems, Bentley's performance was absolutely phenomenal.
The best part? He paused a number of times to share just how much he loves the city of Boise, and how he would move here in a heartbeat. An amazing night in Idaho with Dierks Bentley, and it was one for the books! We know he'll be back again. Pictures from the concert below!
Idaho Loves Jordan Davis & Dierks Bentley! 2023 Concert Pictures
Boise Area Country Concerts 2023
Check out the list of all the country concerts coming to the Treasure Valley in 2023
Major Concerts Coming to the Boise Area in 2023
When it came to the sheer number of concerts, 2022 was a year that the Treasure Valley won't soon forget. But 2023? There are some BIG artists looking to make a splash in Idaho!
More From 104.3 Wow Country