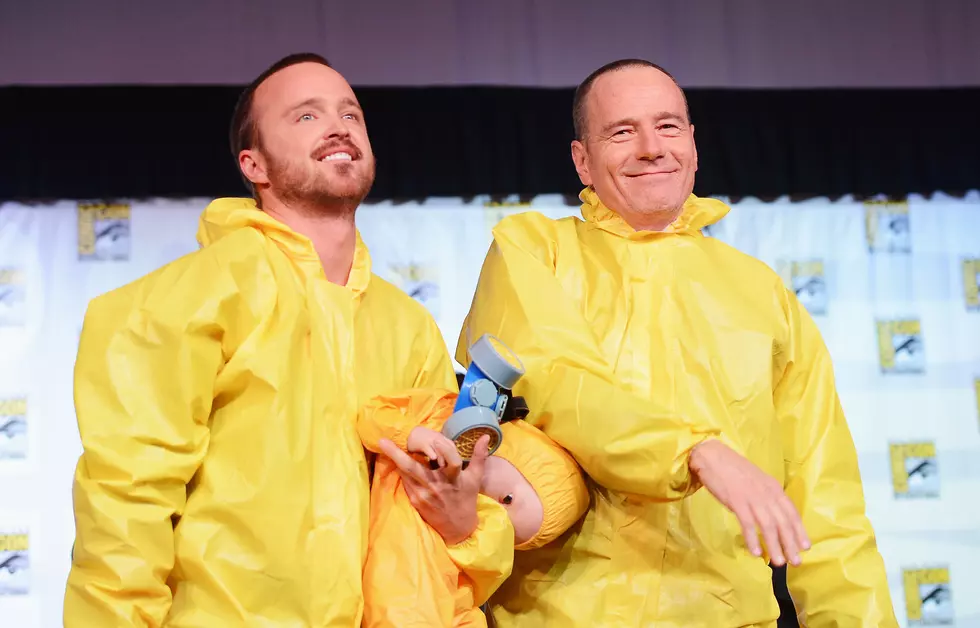 Idahoan Aaron Paul Joins "Breaking Bad" Sequel Airing First on Netflix
Getty Images
Treasure Valley are you ready for the return of Idaho's favorite son, Jesse Pinkman? Aaron Paul's character returns in a sequel movie for "Breaking Bad." This might be one of the most anticipated sequels to hit screens in a long time.
Netflix has announced that they will have first rights before anyone else. AMC was the host network for "Breaking Bad" 2008 - 2013 until it ended shocking fans worldwide. I had no idea this series was this big until I saw the coverage, outrage, and pandemonium commence.
Did I leave out that Aaron Paul is from here? We have the luxury of working with his amazing mother and Aaron comes through to visit every once in a while. This guy might be the nicest celebrity I've ever met and one of the most genuine people on the planet from my experience. This was his post during our annual child abuse prevention event that he put on Instagram.
We reposted this from Aaron and on his page, millions of his fans saw it. During the finale of "Breaking Bad", Paul came back to Boise and held a special finale viewing for his friends. The free event was held at the Egyptian Theater in Downtown Boise. Could there be a streamed premiere event in our future for the sequel? We'll keep you posted on that one.
We don't know much right now and not even sure if Bryan Cranston will be involved (Pssst I'm sure he will). I'd follow #breakingbad for the slipping of juicy details.
Congrats to Aaron Paul, his family and the "Breaking Bad" for making this happen. We're all excited to see our homeboy cookin' up a flick for us!
More From 104.3 Wow Country