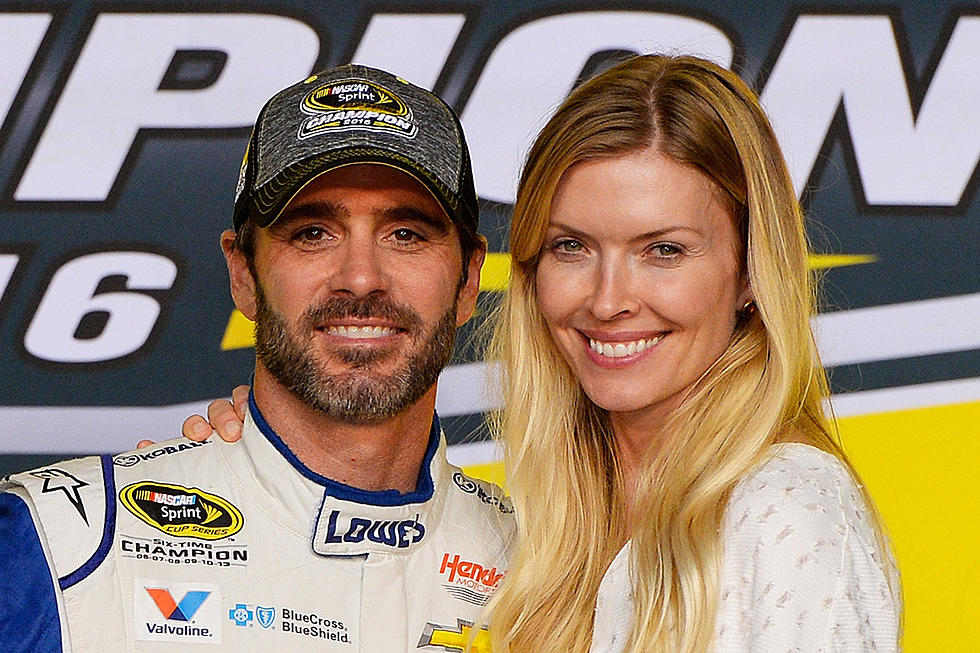 Jimmie Johnson's Nephew Remembered as 'Absolutely Precious'
Robert Laberge, Getty Images
The 11-year-old boy killed in an alleged murder-suicide at NASCAR racer Jimmie Johnson's in-laws' home is being remembered for his loving smile and friendly personality.
Dalton Janway was Johnson's nephew through his marriage to Chandra Janway Johnson. Her parents — Dr. Jack Janway, 69, and Terry Lynn Janway, 68— also died on Monday night (June 26) in Muskogee, Okla.
Police believe Terry Lynn Janway was the shooter.
Related: NASCAR Driver Jimmie Johnson's In-Laws Killed in Apparent Murder-Suicide
Muskogee PD is still unsure what led to the shooting.
Terry Lynn Janway reportedly phoned police and when they arrived, they found Jack Janway lying in the hallway. Upon entering the home, they heard gunshots and then found Terry Lynn and Dalton Janway.
Johnson has pulled out of this weekend's NASCAR race in Chicago.
The Tahlequah Daily Press in Tehlequah, Okla., spoke to several members of the Muskogee community who knew the Janways, including the fifth grade boy's principal at Sadler Arts Academy.
Ronia Davison says that Dalton Janway was a friend to everyone. Specifically, she remembers his loving smile and the approachable way he carried himself.
"His classmates adored him, thought of him highly," Davison says. "He was thoughtful. He was someone who was able to pick up on the needs of others and extend goodness in any turn that he could."
Related: NASCAR Issues Statement After Jimmie Johnson In-Law Tragedy
The older Janways are also remembered as kind, generous and supportive members of the community.
Johnson's wife Chani became a familiar face during his legendary NASCAR career and as co-founder of the Jimmie Johnson Foundation in 2006. The 44-year-old former model and racer have two kids, Lydia and Genevieve.
She is not active on social media, and Johnson has yet to share anything publicly about the tragedy.
PICTURES: See Inside NASCAR's Most Expensive Mansions
The largest NASCAR driver home includes an indoor aquarium and more than 19,000 square feet of living on 415 acres. The No. 10 home on this list of the 10 most expensive is hardly a postage stamp by comparison.
Taste of Country recently compiled the priciest NASCAR driver homes, and while a few famous names make the list, a few not-quite-as-famous names do, too. Dale Jr., Denny Hamlin, Danica Patrick and the Busch brothers are a few of the drivers to look for on this list of mega-mansions. See pictures of all 10 and a full home tour of the No. 1 house.
R.I.P.: 27 Country Singers and Songwriters Who Died Too Soon
These country singers had so much more to give. See 27 country singers who died much too soon: Keith Whitley, Mindy McCready, Troy Gentry and more.
More From 104.3 Wow Country