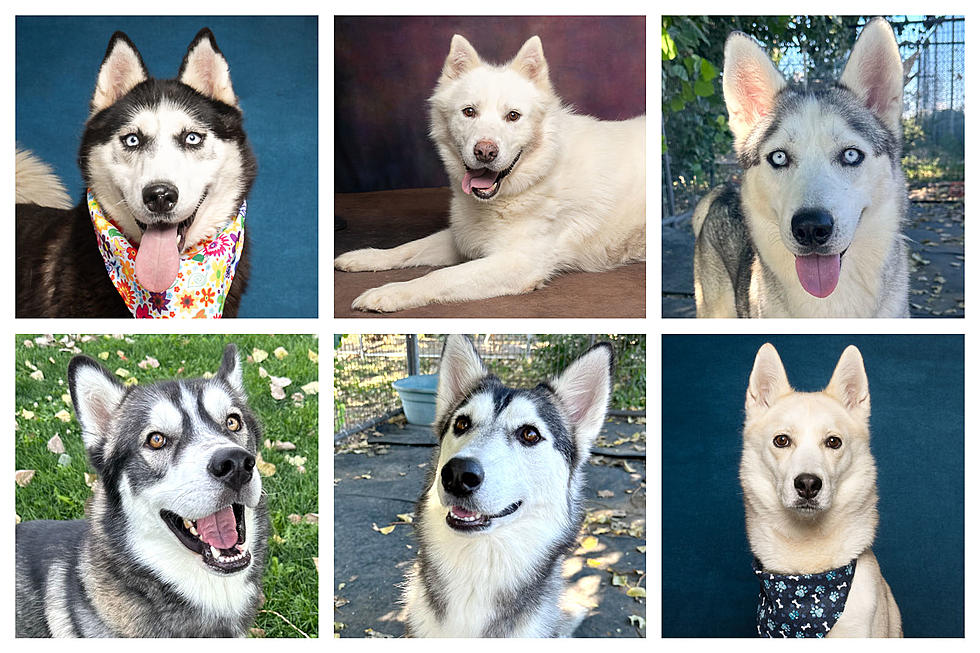 Fall in Love & Support Boise's Huskies in Need! Adorable Photos
Parker Kane | West Valley Humane Society
West Valley Humane Society (WVHS) is calling on the Boise community for help as they continue their "Raise the Ruff" project, aimed at transforming the shelter for the better. While construction is underway and significant progress has been made, the focus now shifts to a special group of dogs in need — Huskies.
There are pictures below of the available huskies. Currently, WVHS is home to 25 Huskies seeking loving forever homes, and this particular breed comes with it's own set of requirements:
1. Regular Exercise: Huskies are known for their energy and vitality. They thrive on daily exercise, including walks, runs, and playtime.
2. Secure Environment: Their adventurous spirit often makes Huskies escape artists, so a secure fence and vigilant supervision are crucial.
3. Social Interaction: Huskies are social animals and prefer being part of a family. Loneliness can be a concern if they're left alone for long periods.
As the "Raise the Ruff" project continues for the next nine months, WVHS is actively seeking foster families willing to provide temporary care and love during the construction phase. If you can open your heart and home to a Husky in need, please consider fostering. WVHS also strongly encourages individuals and families to adopt one of these wonderful Huskies and give them a forever home.
Keep scrolling to see heartwarming pictures of these charming Huskies, each with its own unique personality waiting to become a cherished member of your family.
To adopt, foster, or learn more about our Huskies and other available pets, visit www.westvalleyhumanesociety.org
Fall in Love & Support Boise's Huskies in Need!
Photos from the West Valley Humane Society
8 Fun Things to Do with Your Dogs in Idaho This Fall
RANKED: Here Are the 63 Smartest Dog Breeds
Does your loyal pup's breed make the list? Read on to see if you'll be bragging to the neighbors about your dog's intellectual prowess the next time you take your fur baby out for a walk. Don't worry: Even if your dog's breed doesn't land on the list, that doesn't mean he's not a good boy--some traits simply can't be measured.
The Most Popular Dog Breed in Idaho May Surprise You
5 Fun & Easy Things To Do with Your Dogs This Weekend
Adorable Pictures of Your Boise Pets!
More From 104.3 Wow Country