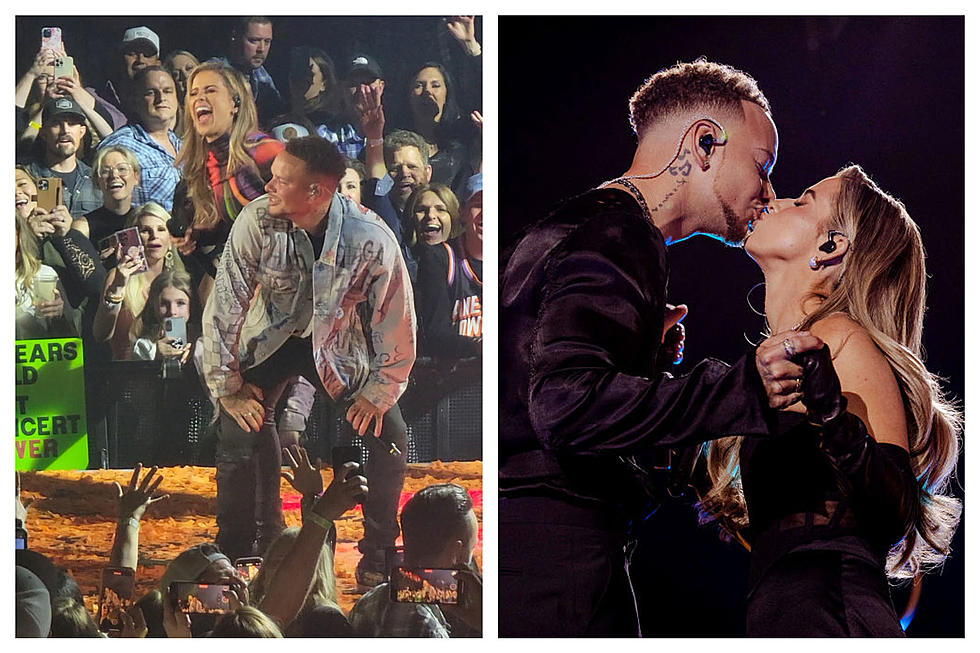 Lots of BIG Surprises at Kane Brown's Sunday Night Show in Nampa
Parker K. | Getty Images for CMT
Wow. Lots of big surprises at the Kane Brown concert in Nampa last night. The Drunk or Dreaming tour came to Idaho last night, April 23rd, 2023, and Kane Brown, Dustin Lynch, and LOCASH put on one heck of a show at the Ford Idaho Center!
All of the artists mentioned multiple times that they're not usually fond of Sunday night shows because it typically means a lack in attendance — however — that was not the case at the Ford Idaho Center last night at all...
In fact, it was a sold out show and the venue was completely full! All of the artists expressed multiple times how immensely grateful they were for us showing up to support them on a Sunday night.
And there were a bunch of really cool surprises and standout moments! Let me name a few...
(1) LOCASH mentioned The Hills and even wore their shirt on stage, thanking them for their hospitality, saying, "I'm wearing their shirt because they took such good care of us and Kane Brown and Dustin Lynch, y'all make some noise right now for The Hills man they're awesome."
(2) LOCASH paused their show specifically to tell kids in the audience, "I know there's a lot of negativity in the world, but tonight we're going to party at a country music concert with some of the best people you've ever seen perform on stage in your life, and I just want to say this to the kids right now — God bless the United States of America. We all live under the same flag."
(3) Dustin Lynch gave sombreros to a bunch of girls in the audience, had a man chug beer from a Boise State football helmet, and invited 4 people from the crowd on stage to play beer pong while he plays his song, "Party Mode."
(4) Kane Brown invited his wife, Katelyn Brown, on stage to sing their number one hit, "Thank God." Afterwards, he invited all of the performers on stage to sing "One Mississippi."
Keep scrolling for pictures from Kane Brown's concert this weekend, upcoming concerts, and more 👇
Lots of BIG Surprises at Kane Brown's Concert in Nampa
Major Concerts Coming to the Boise Area in 2023
When it came to the sheer number of concerts, 2022 was a year that the Treasure Valley won't soon forget. But 2023? There are some BIG artists looking to make a splash in Idaho!
Photos | Reba McEntire at The Ford Idaho Center 2023
Photos | Safe to Say Idaho Loves Morgan Wallen...
76 Unbelievable Photos of How Much Downtown Boise Has Changed Over 10 Years
The Google Maps car first visited Boise in 2007. Things have changed A LOT since then!
More From 104.3 Wow Country