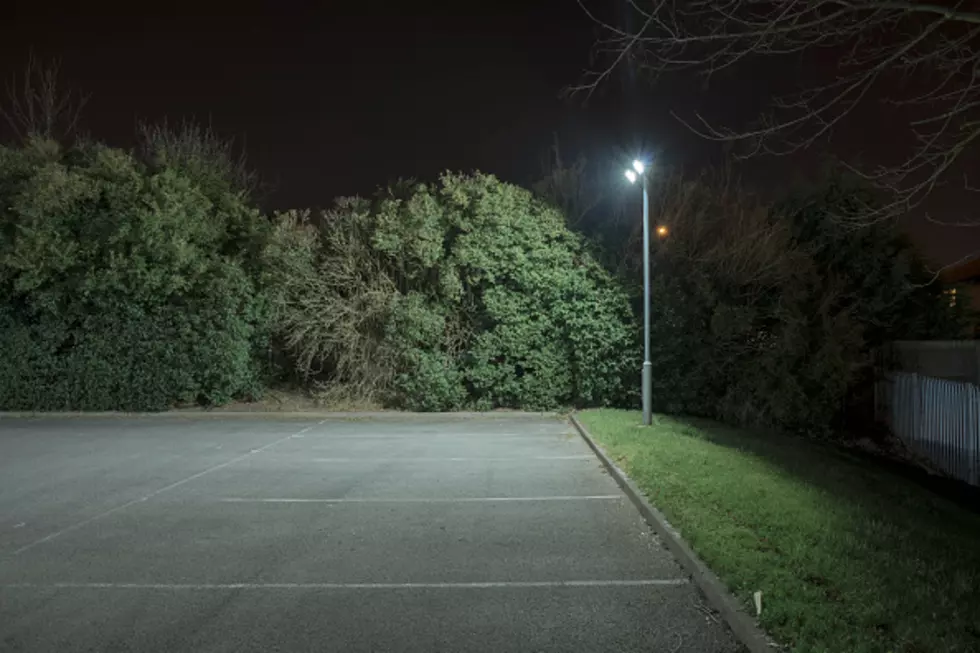 Mountain Home High School Parking Spaces Painted Over
Robert Brook / Corbis via Getty Images
The parking spaces at Mountain Home High School, including the "Black Lives Matter" mural have been painted over.
The controversy started last week when students paid $45 for a parking spot as a homecoming fundraiser and were given permission by the school to decorate it.
Unfortunately, the school did not get permission from the school district to paint the spaces beforehand.
The agreement between the board and the students was that none of the artwork would be removed until there was a resolution.  That agreement is what ended the two-day protest.
At the school board meeting on Thursday, Superintendent James Gilbert, applauded the students for standing up for what they believed in and said he would look for a compromise.  Hodges also said that on Friday, they were told by an attorney with the ACLU to get the agreement in writing. However, some time between Friday night and Sunday morning, the paintings were gone.
Late Sunday night, students who participated in the protest released the following statement:
"We, the students and adults of Mountain Home who participated in the protests of Tuesday and Wednesday, are dismayed by the loss of our parking spot artwork. Most of us were unaware that the murals would be painted over; the district office never directly communicated the final plans to the student body. It is our understanding that we will be allowed to paint new murals on the parking spots inside borders that the district provides to us, but we will not be allowed to include "political messages" in our new murals. This new requirement seems to negate the district's previous statement that the political undertones and controversy of the #BlackLivesMatter parking spot mural were "not the problem." Although our artwork has been painted over, we know that through our silent protest, our voices have been heard throughout the country."
More From 104.3 Wow Country