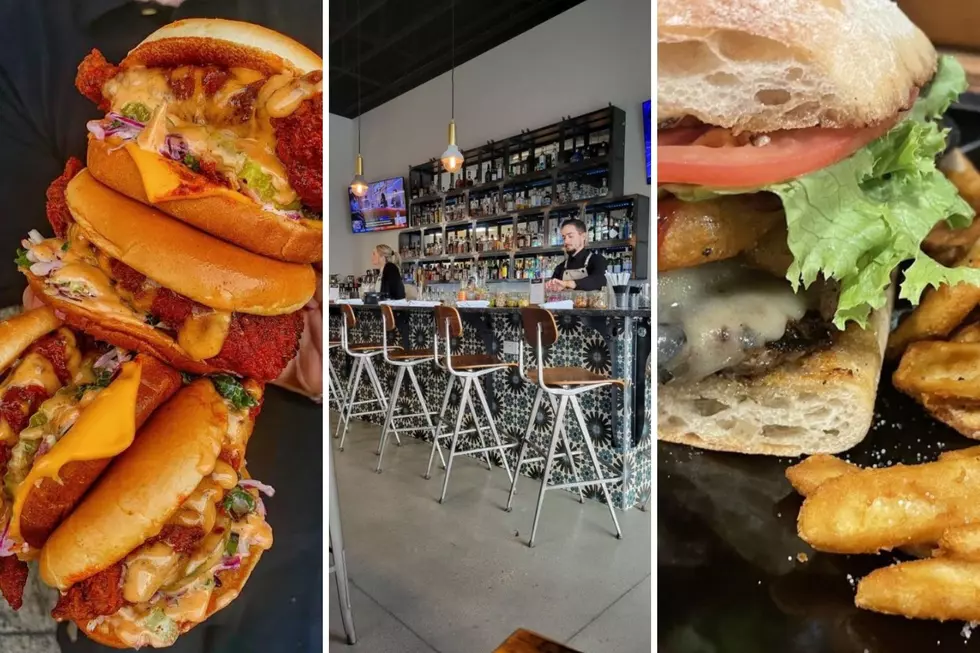 People Can't Stop Talking About These 3 Restaurants In Meridian
Canva/Daveshotchicken/Proofpizzandcocktails/thechappwineandtap
I love discovering new places and right now a lot of those places are to eat and drink. I'm always looking on TripAdvisor and Yelp to see what's new, what's hot, and what people are talking about.
Did you know Yelp has a "Hot & New" feature?
I like to use this feature all the time and that's how I found these three restaurants. Not all three restaurants are located in Meridian, but they are all located in the Treasure Valley.
With these three restaurants, you can go to anything from chicken fried steak to pizza, hot chicken, and sandwiches.
So, what's "Hot & New" in the Treasure Valley?
Some of these establishments you may have heard of before, but these are the ones people are talking about.
Located in Star, ID it has 4 stars on Yelp, and that might be because it only has 36 reviews.
Here's what one of the reviews had to say from Kelli H. 
We loved the pizzas and the fig pizza was my favorite by far! The crust was so soft and tasty. One of our pizzas came out a little late and our server was so nice and apologetic that she bought us dessert. I have to say, we haven't had service like that in so long. Sometimes in the Treasure Valley it feels like restaurants don't care about their customers. We didn't feel this way at all.
Yes, I know it's a chain but what started out as a small stand in East Hollywood has now turned into what people can't get enough of. Located in Meridian, ID has 4 stars with 32 reviews.
Janice M. wrote a review from December 2022, and here's what she had to say. 
Food is absolutely addicting. The spice is next level... so tired of bland chicken around town! This is the closest thing to OG southern hot chicken, down to the white bread it's served with. Customer service is insanely good - everyone is so friendly and helpful. The artwork is unique and super rad. Hope they open more locations around town! Pro tip: add cheese to your fries!
Making a trip to Middleton, ID might just be worth it for The Chapp Wine & Tap with only 10 reviews it does have 5 stars. Every review is 5 stars and all they can do is talk about how the owners are amazing!
Wayne Z on Yelp who might be joking about being a food blogger shared this on Yelp. 
Food is great. Owner super friendly. I would definitely comeback. That says a lot for me the food blogger. LOL Burger was fantastic and perfect meat to bread ratio. The focaccia bun was awesome. We also got the pretzel and it was definitely a reason to comeback. Come and try it if you haven't.

The prices are very reasonable and service is outstanding.  The owner came out and introduced themselves and had a great conversation.

It's a great atmosphere.
These 15 Boise Area Restaurants Are An Absolute Must Try for 2023
We asked our listeners what restaurants in the Treasure Valley they've always wanted to try, but haven't yet. These were the 15 most popular answers. We've provided the address and scores from several review sites for you. Click the restaurant's name to visit their website and see their menus.
The Best Chicken Fried Steak In Idaho
Here are the top 9 places in Idaho for Chicken Fried Steak, according to you!
More From 104.3 Wow Country