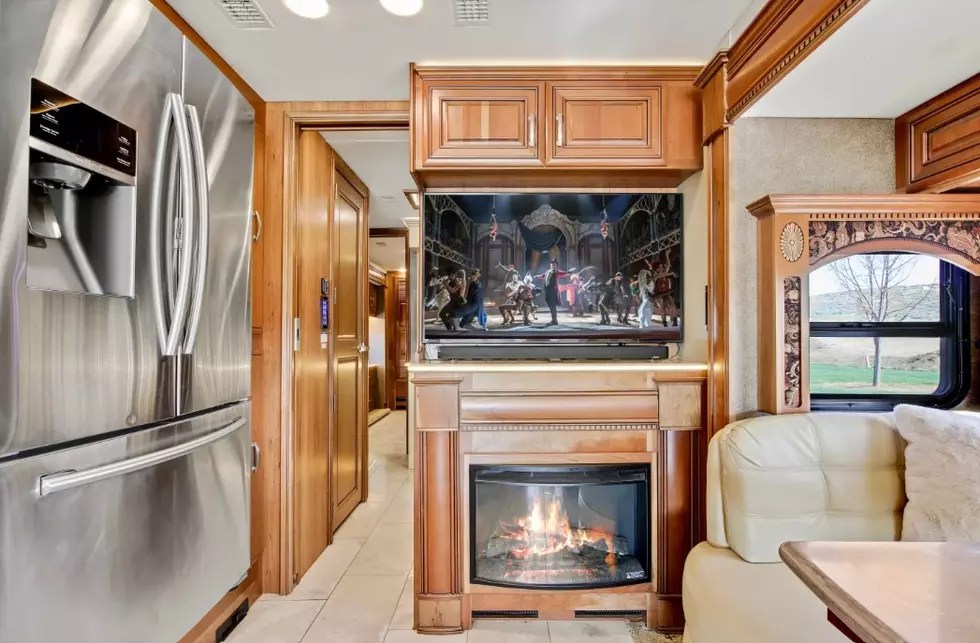 Take Camping To Another Level In This Beautiful RV For Rent In Boise
outdoorsy/premiumrvrental
Have you heard of Outdoorsy?
It's RV rental website, similar to Airbnb and VRBO, but for RVs, camper vans, or travel trailers.
My wife and I heard about this website through a friend and have looked into renting an RV for my family reunion in Naches, WA. It's just as easy as using Airbnb or VRBO.
If you don't have an RV, camper van, or travel trailer this site is perfect for you. Don't worry you won't just find junk to rent.
Are you ready to go glamping?
My wife needs running water. She will tent camp but she also needs to be able to shower and have a bathroom to use.
So while looking for something we can rent this summer for my family reunion in Naches, WA I wanted to see what was available locally and I found this awesome 2016 Entegra Coach Anthem.
This thing is nice than my townhouse and I'm not even kidding. This RV sleep 8 people, it's pet friendly which is also a huge bonus when renting an RV and once you see the rest of the pictures, you might even think about living in one of these.
2016 Entegra Coach Anthem Features:
Inside & Outside Shower
Toilet
All the entertainment features you'll need including an outdoor TV with an audio system
Oven
Dishwasher
Backup camera
And so much more!
Another great option that a lot of these people who rent their RV, Camper van, or travel trailers is that they will drop off if you need them to. Let's check out the rest of the picture of the 2016 Entegra Coach Anthem. 
2016 Entegra Coach Anthem For Rent On Outdoorsy
Check out this 2016 Entegra Coach Anthem that you can rent through Outdoorsy. It's pet friendly and sleeps up to 8 people and they are willing to deliver to a location for you to use.
Eagle Home For $1.5 Million Has Massive Shower
The master bathroom is as big as an apartment, but it doesn't have a washer and dryer.
Stunning Eagle Home With Jaw Dropping Amenities.
There's a long list of amazing amenities that come with this home including a dock, sauna, and a beautiful master suite.
More From 104.3 Wow Country