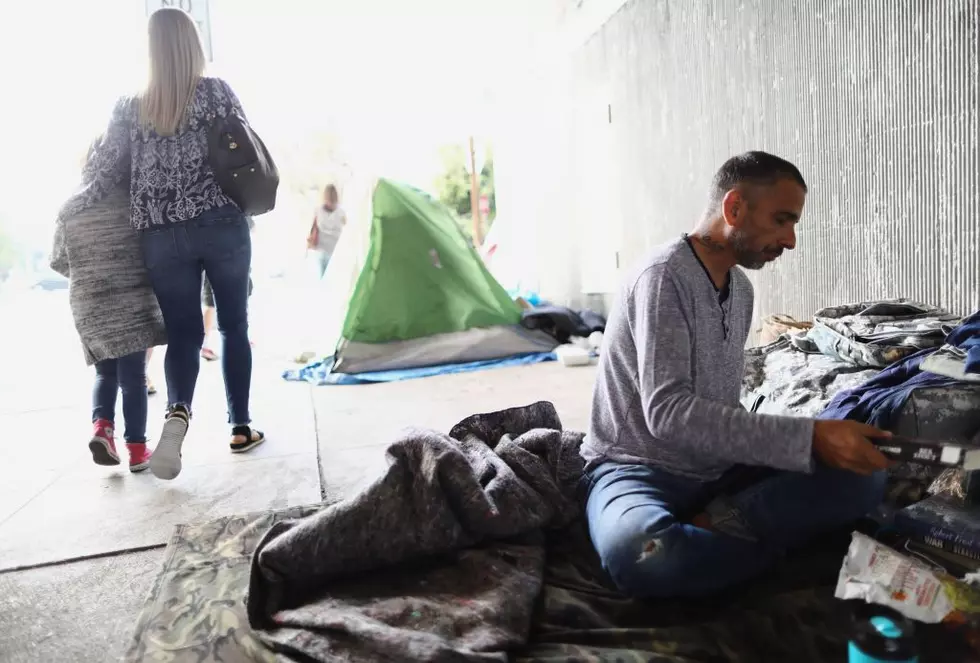 4 Homeless People Found Dead This Week In Boise
Credit: Getty Images/Mario Tama
Four members of the homeless community in Boise have been found dead this past week leaving many questioning what is going on?
Homelessness is a tragedy in and of itself, but when someone ends up dead it's particularly tragic. No one wants or deserves to be found dead on the street, but that's exactly what the end was for these four people. According to an article on idahonews.com, these people were found dead this week. The news outlet is trying to shed light on the issue.
61-year-old Rose Jarvis was found on June 25th at 14th Street and Grand Ave.
21-year-old Nicholas Olsen of Meridian was found on June 30th under the I-84 connector near Rhodes Skatepark.
59-year-old Christopher Weedman was also found June 30th in the Alley of Cooper Court.
Nathaniel Gaver was found dead at 3 a.m. Monday, July 1st at River of Life
No cause of death has been released in any of the cases.
Dr. Andrew Baron, chief medical officer for Terry Reilly Health Services had this to say about the deaths.
It is tragic anytime anybody dies. It's even more tragic when it's someone who is homeless dies because our society has basically failed them and not figuring out a way to engage them and help them find a way to become healthier and productive citizens.
Jodi Peterson said Interfaith Sanctuary is working with the Boise Police Department to share information about possible drugs circulating on the streets.