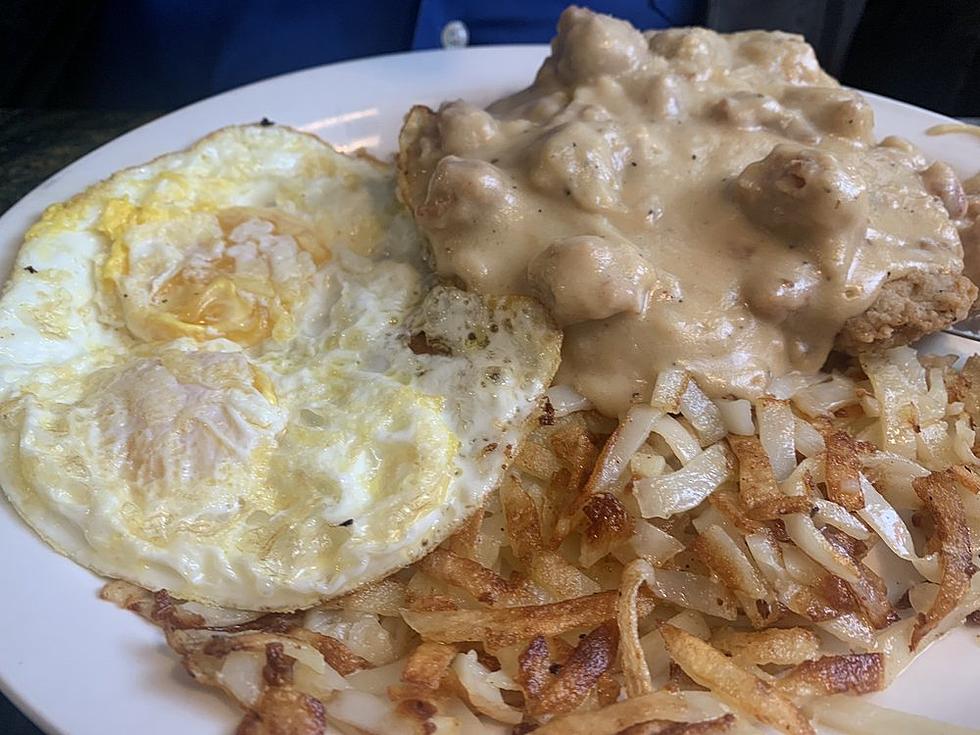 5 More Places In Idaho Doing Chicken Fried Steak The Best
Sherry S./Yelp
I compiled a list of Idaho's best chicken fried steak on October 26, 2022 (National Chicken Fried Steak Day). Since then, this original article, "These Idaho Restaurants Are Doing Chicken Fried Steak The Best," has taken off, and we have received so much feedback from our readers that we felt we needed to make sure we add to the list of where you can get great chicken fried steak in Idaho. 
When getting the best chicken fried steak, we want to ensure we are a one-stop shop no matter where you live in Idaho. 
The Ground Round: 2128 Kimberly RD, Twin Falls, ID 83301
Brady on Facebook said, "The Ground Round in Twin Falls, plus you can have a beer with your breakfast and the steak covers the entire plate with another plate for your eggs and hashbrowns."
---
The Chef's Hut: 164 S Cole Rd, Boise, ID 83709
Paul on Facebook commented, "Hands down, the Chef's Hut Restuarant in Boise tops the list."
4 / 5 stars on Yelp with over 120 reviews.
---
Tom's Cabin: 2001 W HWY 52, Emmett, ID 83617
Tom's Cabin got a lot of love in the comment section on Facebook. With Kcin saying, "they are missing Tom's Cabin in Emmett, ID," it had a ton of reaction, and multiple people gave it the thumbs up!
---
Manhattan Cafe: 133 S Rail St, Shoshone, ID 83352
Sorry, Brent on Facebook said, "I'm glad you don't know the best spots... The Manhattan in Shoshone." Diana followed that up with, "I grew up in Shoshone and stopped at the Manhattan every Sunday after church. I didn't realize the Manhattan was still around. Looks like maybe a day drive."
---
The River Rock Cafe: 1149 S. Main St, Riggins, ID 83549
It sounds like Daniel knows what he talking about. "River Rock Cafe in Riggins, Idaho, is the best country "chicken" fried steak I've ever had, and I've been to 7 out of 9 of these places."
---
There were over 90 comments in a Facebook post this week, with people voicing their opinions on who has the best chicken fried steak in Idaho. The ones we listed have the most interaction and the people agreeing. There were a lot of comments with restaurants that were already on the list. I guess they didn't actually read it.
The Best Chicken Fried Steak In Idaho
Here are the top 9 places in Idaho for Chicken Fried Steak, according to you!
The Best Chicken Wings in Boise To Enjoy For March Madness
Chicken wings and sports go hand-in-hand! Here is where you can enjoy the best chicken wings in Boise for March Madness...
More From 104.3 Wow Country