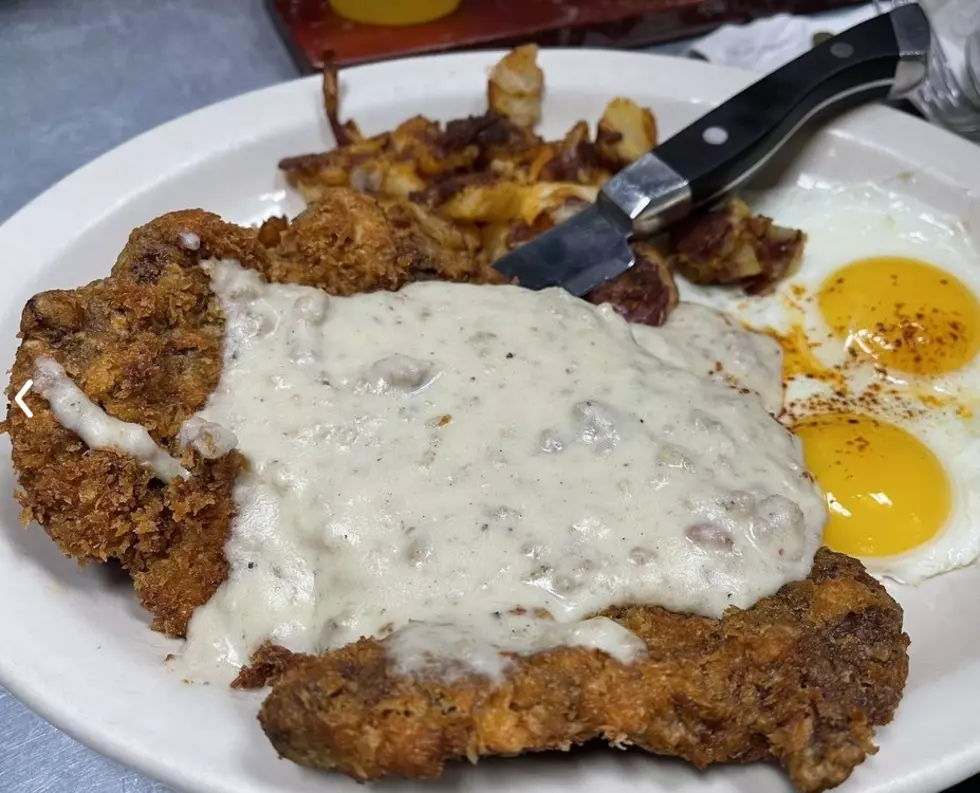 These Idaho Restaurants Are Doing Chicken Fried Steak The Best
Yulia N - Yelp
It's National Chicken Fried Steak Day (October 26) and a couple of days I asked you on our Facebook page "Who has the best chicken fried steak in Idaho?" and I wanted to share that with you.
I've only had chicken fried steak once and that was earlier this year. Yes, I know it's crazy especially for someone who's 37.
I'm someone who loves this combo, crispy breading and cream gravy. It looks like based on some of your comments I really need to get out there and joy chicken fried steak more often.
If you didn't know it was in was " in Texas where this carnivore's delight gains popularity with three different regional versions of chicken fried steak. The East Texas version dips the meat in egg followed by flour. In Central Texas, bread crumbs replace flour and in West Texas, there's no egg-dipping at all, according to a former Texas food critic" according the National Day website.
I hope you're not hungry reading this, because I'm starving and this isn't helping.
If  you're like me you might have always wondered why it called chicken friend steak when it's not made from chicken, well here's the answer "The name refers to how the steak is cooked since, depending on the recipe, the steak is treated similar to cooking fried chicken with a flour, bread crumbs or batter coating."
What I really appreciate about some of the comments were that people were giving claiming either they made the best chicken fried steak, their mom, or someone in their home.
I could have gone through Yelp or TripAdvisor to find the top rated restaurants but where's the fun in that. Before we get to the best places to get a chicken fried streak let's get to the honorable mentions:
The Best Chicken Fried Steak In Idaho
Here are the top 9 places in Idaho for Chicken Fried Steak, according to you!
The Best French Fries In Boise
If you're looking for some delicious French Fries then make sure to check out these spots in the Treasure Valley.
The 8 Best Spots in Boise for a Delicious Plate of Nachos
More From 104.3 Wow Country