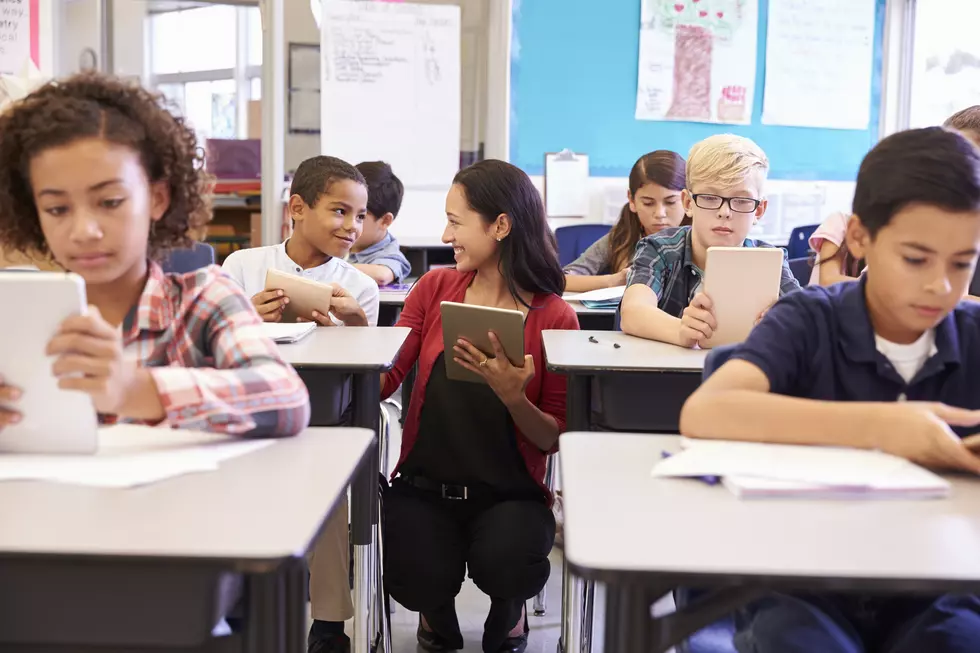 Boise and West Ada County Schools Move to 'Yellow'
monkeybusinessimages, ThinkStock Images
Central District Health just moved Ada County schools from "RED" to "YELLOW". This allows students to return to in person learning at least half the time, depending on the school. This is based on a two-week average of daily COVID-19 cases calculated per 100,000 in a given county. Here is a helpful breakdown for the colors levels.
Green: School buildings open with physical distancing and sanitation.
Yellow: School buildings open but option of limited/staggered use of school buildings with physical distancing and sanitation
Red: Minimal use of school buildings and limited in-person instruction
Enter your number to get our free mobile app
This brings West Ada, Boise and Kuna school districts all now in the yellow category. This announcement happened on the same day that online learning got off to a rocky start in Ada County. Many students could not login this morning or they were only able to get partially into they learning softwares and apps.
Here is a look at all neighboring counties and where they are level wise after this weeks CDH updates.
In Green is the Cascade and McCall-Donnelly School Districts.
In Yellow is the Boise School District, Glenns Ferry School District, Basin School District, Kuna School District, Mountain Home School District, Garden Valley School District, West Ada School District, and Horseshoe Bend School District.
To be clear this does not necessarily mean that all schools in the country will opt to jump into in school learning. Stay up to date on the news and info you are getting from your child's school as they are all doing things differently.
KEEP READING: Learning From Mistakes During the Spanish Flu