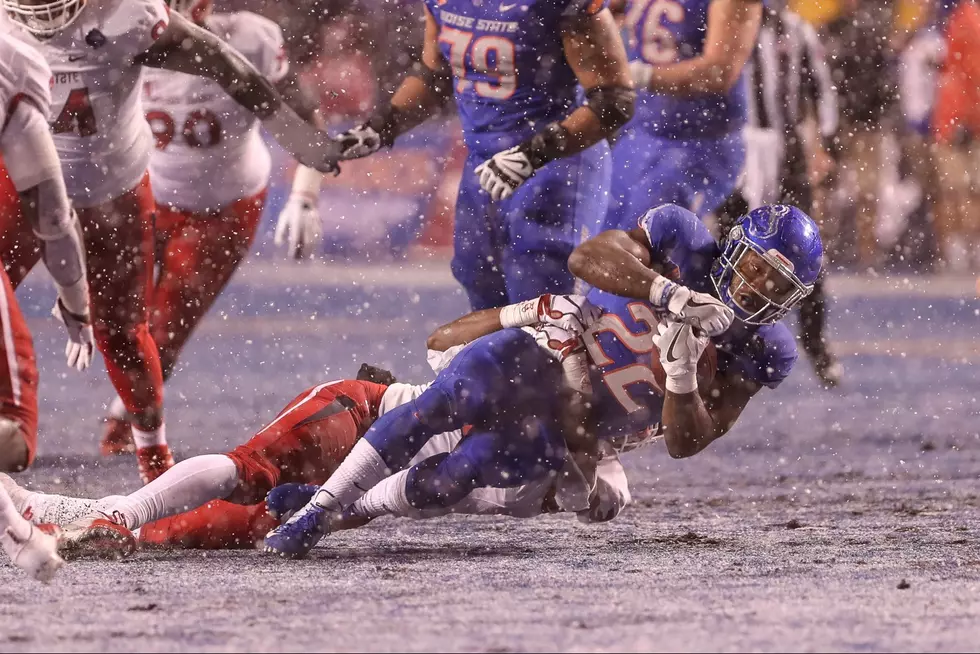 Broncos Beaten By Bulldogs For The 1st Time Ever On The Blue
Credit: Loren Orr / Getty Images
In nine matchups here at home in Boise, the Fresno State Bulldogs have come up empty taking on the BSU Broncos.  We were all hoping that last night was going to be #10 and it almost was but 'almost' is just 'almost'.
Boise State and Fresno State matched up in cold, wet, rainy, snowy weather.  Fans couldn't feel their fingers, toes, and pretty much everything in between but they stayed, cheering on their Broncos who were battling for a number of things.  An 11-2 record, A seven-game win streak, MWC Champions, a possible New Year's Six Bowl, and flat out PRIDE.
That dream was smashed in overtime when Ronnie Rivers, the Fresno State running back scored on a one-yard run giving the Bulldogs a 19-16 victory and the title of Mountain West Conference Champions.
Boise State fans are left with a couple of 'What Ifs'.  What if they didn't miss that field goal?  What if they didn't botch an extra point which almost NEVER happens?  Ultimately, we had our chances.  The weather was brutal.  Temperatures were in the '30s with constant rain and snow which altered the game for both sides but in the end, Fresno State was the team able to capitalize on mistakes made and my hat's off to them.  They're a good team and they had to earn that title.
So which BOWL GAME will BSU likely see now?  I have absolutely no idea.  The Bowl Selection Committee pairs everyone today and will make announcements as to who's playing who in which bowl game.  We'll keep you posted.
More From 104.3 Wow Country