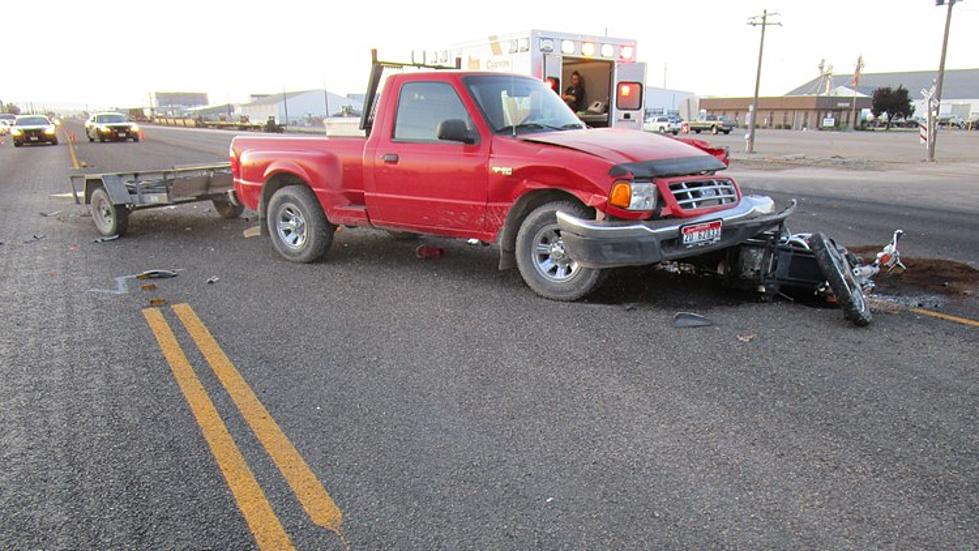 Caldwell Motorcyclist Ran Over And Killed By Pickup Truck
Credit: Idaho State Police
Didn't this just happen like a week ago?  I think it was a semi-truck then but what is going on?
KTVB just passed along information from the Idaho State Police that 55-year-old Kenneth Olsen of Caldwell, Idaho is dead after he and his motorcycle were run over by a pickup truck this morning (Monday) just after 6 o'clock.
The accident took place on State Highway 19 west of Caldwell.  Idaho State Police stated that Olsen was driving west on his motorcycle when a red Ford Ranger pickup truck pulled out of Simplot.  The pickup was trying to cross Highway 19 and unfortunately timed things wrong or just didn't see Olsen and ran straight into the motorcycle.
Olsen, who was wearing a helmet was knocked off his motorcycle and injured badly enough to where he died on the scene.  Authorities are currently investigating.
I know we say this all too often but I really mean it when I say Thoughts and Prayers to this poor family.  May God bless you!
More From 104.3 Wow Country