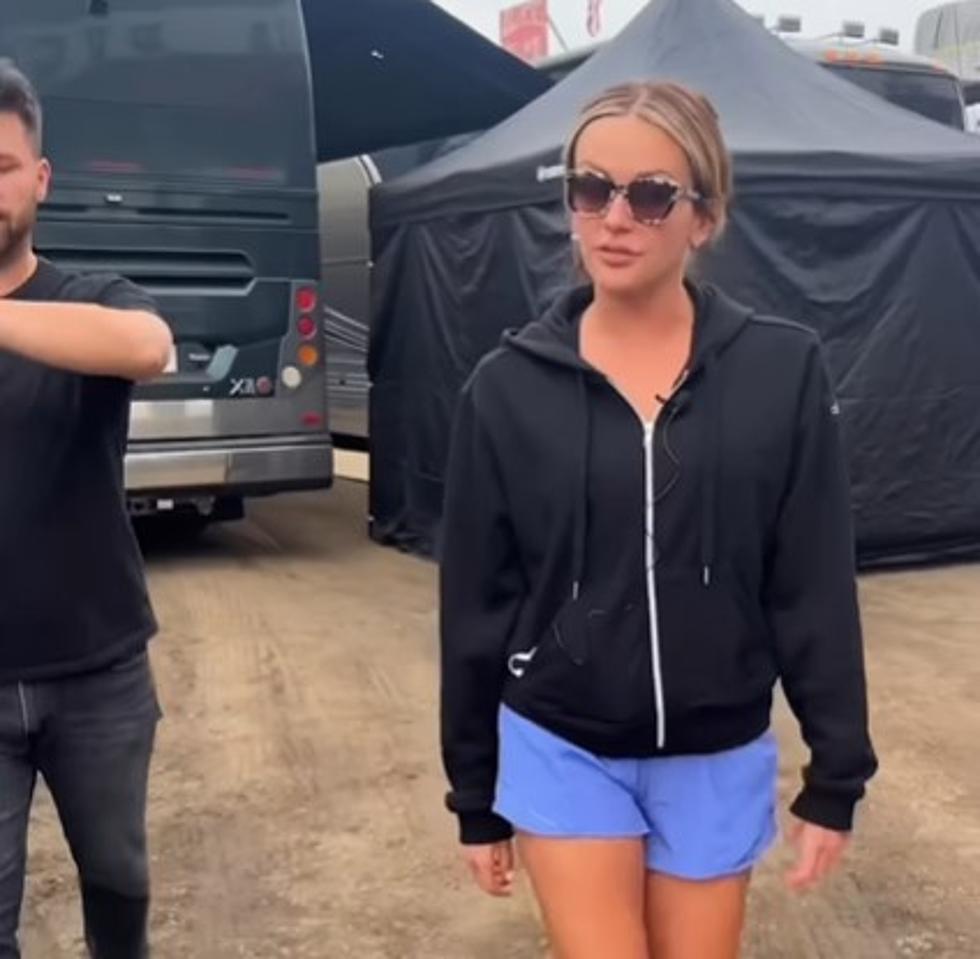 Carly Pearce Shares Her Humor and Charm As She Visits Idaho Fair
https://www.instagram.com/carlypearce/
Carly Pearce is becoming an Idaho regular. Last year, she made her way through Twin Falls. Carly Pearce was in Coeur d'Alene for a show on August 21st for a headline show at the North Idaho State Fair and recently shared a video of her time at the Fair.
Carly Pearce is a big fan of Fairs, and before she hit the stage, she spent some time going around the North Idaho State Fair, taking in the sites. She even heard herself playing at one of the booths and asked the host if he liked Carly Pearce. I am not sure if he knew that it was her because the video posted to her Instagram edited it, but I assume he did because someone had to have been following her with a camera.
She went through the petting zoo and the reptiles and played games throughout the Fair. In the video, she talks about it being the summer of county fairs and how she's become obsessed with them.
Her commentary throughout her Instagram reels is excellent. Unfortunately, not everyone appreciated her writing. One person commented, "Thought you might have had something nicer to say about Idaho. You seemed to just not give a sh*t 🙄 Not impressed. I'm glad I didn't go to your concert in Boise. Idaho is a beautiful place, and obviously, you act as if you are "too good" for us. Carly Pearce fans were quick to respond and have her back.
Carly Pearce Enjoys The North Idaho State Fair
Carly Pearce played at the North Idaho State Fair on August 21st and then shared a video on her Instagram, check out the highlights.
Carly Pearce will be in Boise with Tim McGraw on April 6th at Extra Mile Arena. Check out her top 20 songs right now.
Top 20 Carly Pearce Songs
From her heartbreaking ballads to messages about fun and faith, these are Carly Pearce's best 20 songs (so far).
We went ahead and ranked the Top 50 Tim McGraw Songs. Do you agree?
Top 50 Tim McGraw Songs, Ranked
Whether it's party music or songs that stop you in your tracks, Tim McGraw's catalog has songs for every mood and emotion. Though the Louisiana native launched in 1990 with his self-titled debut record, it wasn't until the release of his sophomore project four years later that McGraw got the adoration of both country professionals and fans alike. These are the 50 best Tim McGraw songs, ranked.
More From 104.3 Wow Country