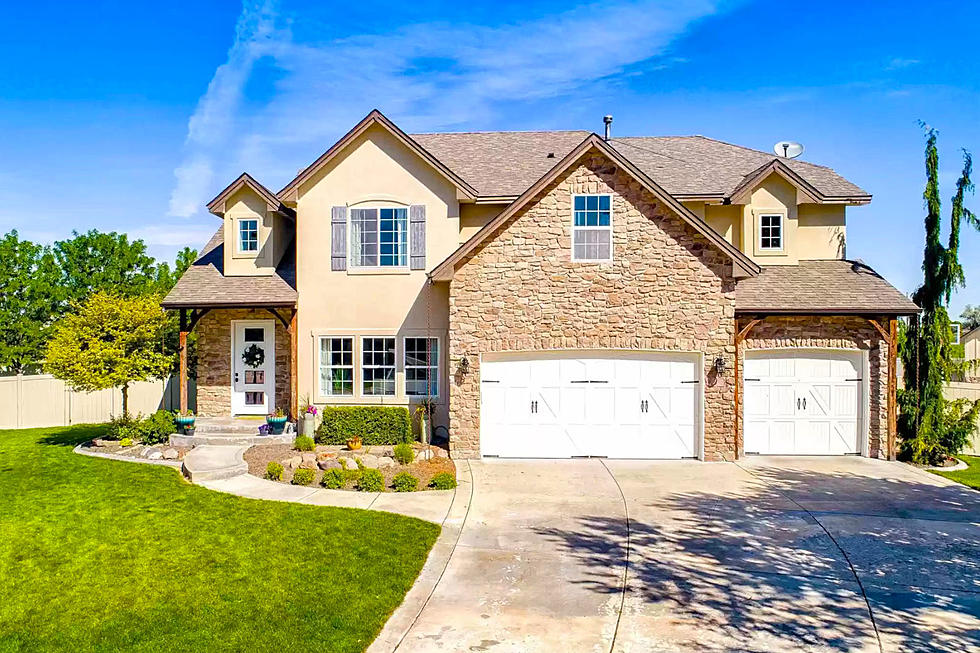 Here's What Kind of Home $1.2 Million Gets You in Kuna
Intermountain, MLS
This $1.2 million home is for sale in Kuna, and you won't believe what it comes with.
I think it's currently the most expensive home listed for sale in Kuna right now—and for obvious reasons—here are 40 photos so you can go see for yourself! 👀
It's no surprise that Kuna is absolutely blowing up right now, especially with the announcement of Facebook (Meta) building a location there. I think people are flocking there fast before it gets even more expensive in the coming months and years.
This home's listing says it's a "one of a kind spacious custom built home newly updated with the finest craftsmanship and charm on a massive corner lot. Backyard is situated to enjoy all your outdoor activities. Basketball court has been extended since pictures were taken for a full pickle ball court. Shop has electricity and space for all your storage and hobbies, lovely garden boxes, fruit trees/bushes and a fire pit as well."
Okay. New and modern craftsmanship, a spacious backyard, basketball court, pickle ball court, full-functioning shop, garden boxes, and a fire pit? Is that all?
And that's not even talking about what's on the INSIDE of the home yet. I mean I've seen some $1.2 million homes listed in Boise and I can promise you they didn't have any of these amenities.
The listing description says the "home is full of natural light, spacious updated kitchen with double sided fireplace to family room. Views from the master bedroom are breathtaking along with a spa like master bath and closet. Basement is the ultimate hangout with space for all your game tables and entertaining. This is how Idaho was meant to be lived."
Check out the pictures 👇
Here's What Kind of Home $1.2 Million Gets You in Kuna
7 Fun & Inexpensive Things to Do in Kuna
Kuna's Most Expensive Home for Sale
10 Awesome Things You Probably Didn't Know About Kuna
See Inside Boise Icon's Stunning $4.9 Million Estate
When Velma Morrison's estate sold in 2017, the new owners said they wanted to renovate the inside of it. We wrote about the sale shortly after it happened and you can see some of the old photos of the home
HERE!
Copper Rock Estate is the Most Extravagant Home You've Ever Seen