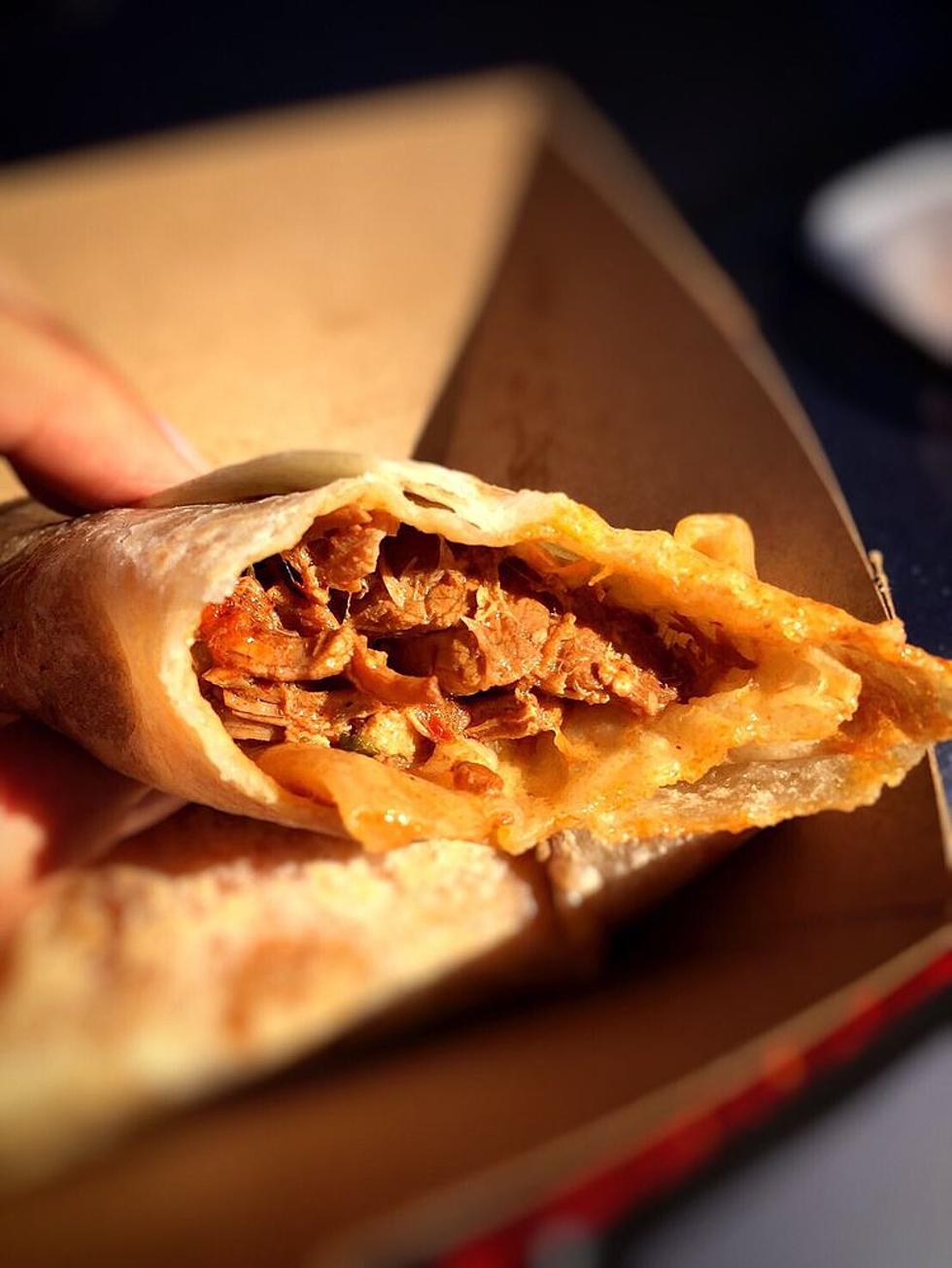 Is This Little Burrito Really the Best In California?
Andrew L./Yelp
Are these little burritos the best burritos in California? 
California is a place to get great Mexican food from street vendors, food trucks, restaurants, and more. These little burritos with minimal ingredients are the hottest thing in the Golden State. 
With only five locations in Southern California, Burritos La Palma has everyone wanting to get their hands on their famous burritos. Burritos Las Palma's menu is as simple as it gets, burritos, quesadillas, and more burritos. 
But are they really the best burrito in California? 
Earlier this year, Eater put together "The Ultimate Guide to California's Best Burritos," not being able to choose only one restaurant, they put together a list of the best burritos in San Francisco, Los Angeles, and San Diego. Eater Los Angeles also did an article on Burritos La Palmas, highlighting how their famous wet burrito is made. 
But, LoveFood has Burritos Las Palmas on their list of "Best Burrito In Every US State," is there a correct answer or a wrong answer to the best burrito in California? No, it's just a matter of opinions and methodology. 
Having two different lists makes this an excellent opportunity for burrito lovers like myself to try new places. 
Trying to find the best burrito in California and crown it as the best in the state seems nearly impossible, but this little burrito is packing a punch on Yelp and Tripadvisor. Burritos La Palmas even offers frozen burritos you can take home to microwave or throw onto your skillet or stove. 
Burritos La Palma
Burritos La Palma was named one of the best burritos in California by LoveFood.
8 Reasons Why Idaho Continues To Feel More Like California
These 8 reasons are why I feel like the Boise area continues to feel like California.
The 10 Best Burritos In Meridian
Using Tripadvisor and Yelp, here are the 10 Best Places in Meridian to get a Burrito. Unfortunately, as I was putting this list together, I discovered that there weren't enough options for great burritos in Meridian, and we had to toss in a few that were on the border of Boise and Meridian.
More From 104.3 Wow Country