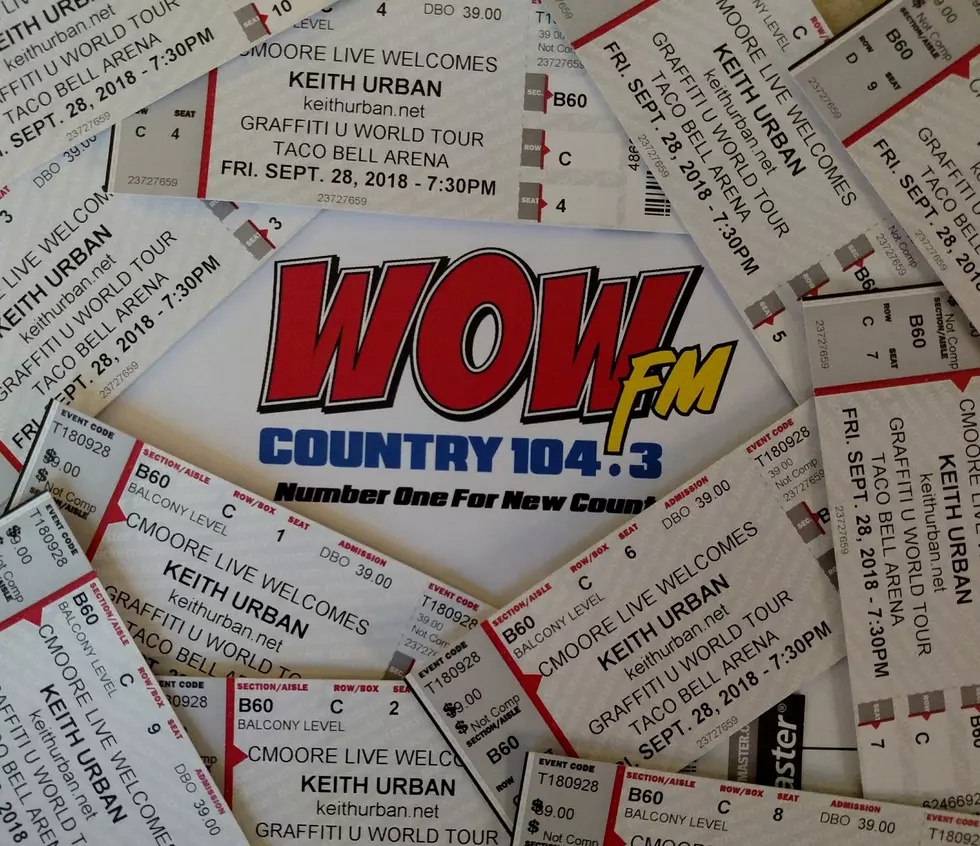 Photo: Rich Summers
Keith Urban Ticket Tag Thursday! Listen to win your tickets for the show!
Nobody has more FREE concert tickets that WOW Country 104.3, and we're puttin' our tickets where our mouths are (ew-w-w-w-w gross). Okay, not literally, but when we say we have the most free concert tickets we do everything we can to make good on that statement.
Keith Urban and Kelsea Ballerini are in town this Friday night at Taco Bell Arena, and we would love for you to join us for the show! Starting Thursday morning (9/27) with Rick and Carly, we'll kick off another Ticket Tag Thursday in the 6am hour. If you win in the 6am hour, you get a hall pass, and YOU become the Ticket Tag name for the 7am hour.
If you are caller 12 in the 7am hour, you'll need to know the name of the winner from the 6am hour, and so on through the day. So, the longer you listen, the better your chances of winning tickets from Wow Country 104.3!
We'll be playing Ticket Tag every hour from 6am - 6pm, so you'll have 12 chances (one an hour) to win!
Good luck! We hope to see you at the show!
More From 104.3 Wow Country