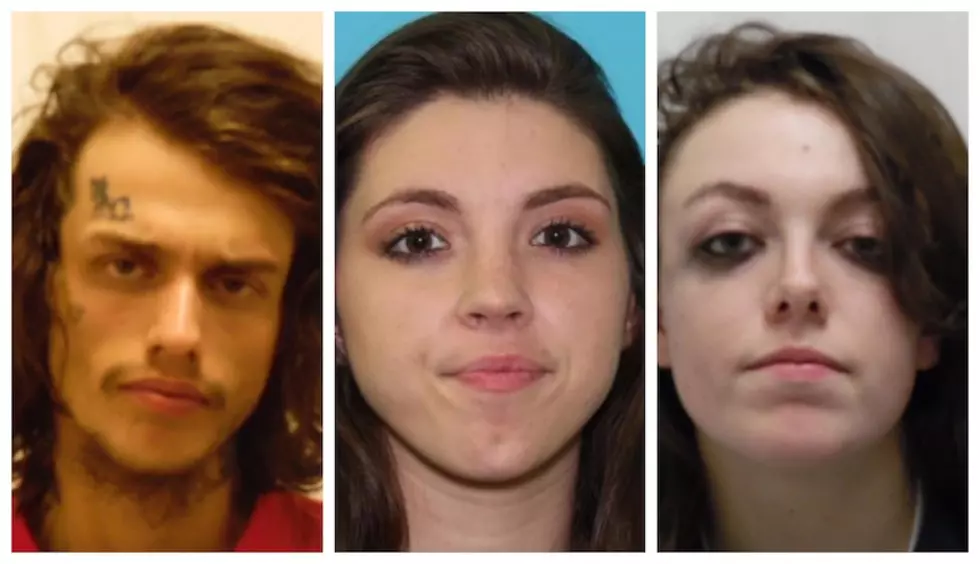 Man Shot, Idaho Police Searching For 3 People On the Loose
Credit: Chubbuck Police Department
A man has been shot and police are searching for three people in connection with the shooting.
It happened just after midnight in Chubbuck, Idaho. A man was rushed to the hospital after being shot.
We don't have a lot of details on the case. The identity of the victim and his condition have not been released, so we hope he's ok.
Police are focused right now on finding three people. The man is considered to be armed and dangerous.
20-year-old Kane Simmons (6'6": 200 lbs: brown hair: brown eyes)
19-year-old Day Witt (5'5": 120 lbs: brown hair: brown eyes)
19-year-old Alana Heyrend (5"7": 190 lbs: brown hair: blue eyes)
Police are also looking for a 2001 Ford Focus. Idaho license plate 1BAT241.
According to eastidahonews.com police do not know if the three people are together or if they have separated. Alana Heyrend is the one known to drive the Ford Focus.
Since a good nine hours have passed since the crime these three individuals could be anywhere at this point. They could be right here in the Treasure Valley. Chubbuck is south of Idaho Falls.
No word yet on the motive for this crime, how it went down, who pulled the trigger, but please be on the lookout for these three individuals and if you see anything call the Chubbuck Police Department at 208-237-7172.
More From 104.3 Wow Country