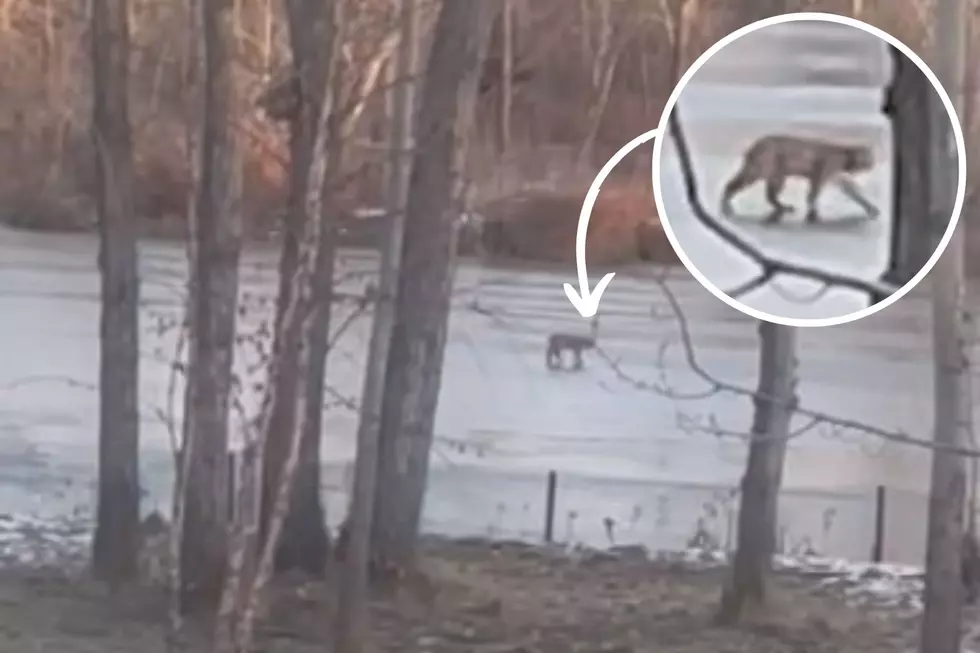 Need Your Help, Bobcat or Mountain Lion In Boise Backyard. [Video]
mywife/canva
Is it a Bobcat or Mountain Lion? You decide!
BOISE, IDAHO - My wife works from home and her office looks out the window and has seen deer regularly walk through our community. We are really close to the Boise River and the Greenbelt in Southeast Boise.
But, yesterday (12/22) while on a work meeting via Microsoft Teams she saw a neighbor waving to her and it got her attention. Well after the neighbor walked away my wife Jamie spotted something walking across the iced-over water behind our house.
Now, we can't figure it out because well... we're not exactly one with wildlife. Our outdoor activities consist of patio beers.
Keep Scrolling For The Video and Photos
Bobcat, Mountain Lion, Cat, or Dog?
We have seen some people let their dogs off the leash and roam around, but would a dog just walk out onto the ice like that? Yes, but my wife didn't see anyone frantically running around about their dog being on the ice. If that was my dog I would be freaking out!
It walks with the swagger of a French Bulldog. Keep scrolling for the video.
According to Idaho Fish & Game "Mountain lions frequently use river corridors as travel routes. While they are not necessarily a common sight in Boise, mountain lions will occasionally travel through the Boise River corridor and be spotted in town. Problems rarely arise as long as they keep passing through and exhibit "normal" mountain lion behavior.
Okay but what about Bobcats? "They don't often come out in daylight hours as they are most active at night. The rocky canyons with mixed riparian and wooded areas nearby make Boise an ideal habitat for the bobcat."
Keep Scrolling To See The Video.
Boise Bobcat or Boise Mountain Lion
We can't decide if this is a Bobcat, Mountian Lion, Cat, or French Bulldog. Do you know what it is?
Keep scrolling to see what you should do if you encounter a mountain lion. 
A Look At This Scary Idaho Mountain Lion Encounter
This video is absolutely terrifying-- here is a closer look and you can watch the full video for yourself, BELOW:
Here's Everything You Need To Know If You Run Into A Mountain Lion In Boise
More From 104.3 Wow Country