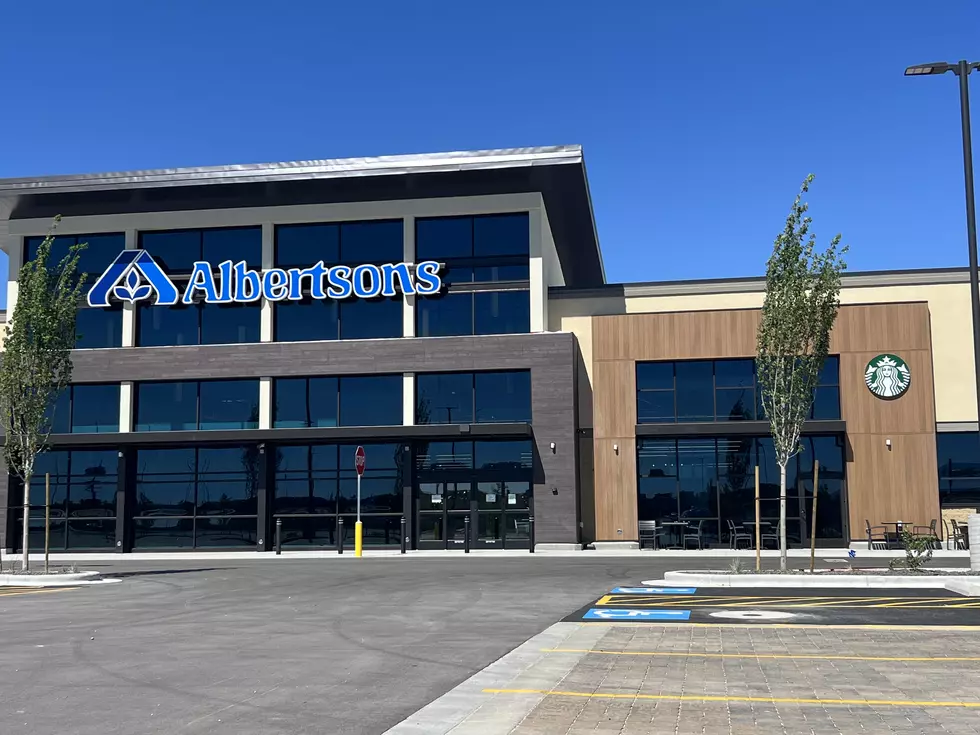 One of Idaho's Largest Companies Opening New Location Soon, Now Hiring
Albertsons on Eagle Road in Boise, Photo by Nikki West
Albertsons is massive in the gem state. The local Idaho beginning of the now massive and International supermarket is a story of goals, dedication and focus.
Joe Albertson (October 17, 1906 – January 20, 1993) is a great story of hard work and determination leading to wealth. Wikipedia says "After graduation from Caldwell High School in 1925, Albertson studied business for two years at the College of Idaho in Caldwell. At the age of thirty-two, (and having to borrow money) Albertson opened his first store in 1939 on three principles: quality, good value, and excellent service. Joe and his wife started the J.A. and Kathryn Albertson Foundation that has given more than $750 million to Idaho's communities."
Even though Joe Albertson has passed his legend and life's work lives on and continues to thrive. Albertson's currently has 39 locations in Idaho including this new beautiful Alberton's in Meridian on Eagle and Amity. Keep scrolling to learn more including grand opening date!
The location is still hiring for many positions, even after a hiring event last month they still have many more positions to fill. Full time and part time. Click here to see available positions. Scroll down to learn more about the new location and opening date.
It is a beautiful store on a busy and very convenient part of town. It also fills a whole in this part of Meridian where there are not other nearby grocery stores, especially not one to this scale. According to Commercial Cafe, "Excellent visibility at a newly designed intersection, high traffic area with over 23,000 cars per day. Easy access form Intestate 84 via Eagle Road - the main thoroughfare servicing the surrounding area and the Treasure Valley. Close to Boise Ranch Golf Course, Lake Hazel Elementary School, Lake Hazel Middle School, Tomlinson South Meridian YMCA, Mary McPherson Elementary, Siena Elementary School, parks, religious facilities and other traffic generators."
Grand Opening info below....
According to the Albertsons website for this location the Grand Opening will take place on July 23rd! Location Information: 4657 S Eagle Rd,  Meridian, ID 83642
Store Phone: (208) 272-9727   -    Pharmacy Phone: (208) 272-9730
Nationally Known Companies You Didn't Know Were From Idaho
The Best Boise Companies to Work For Based on Employee Reviews
Power to the people! Here are the best-reviewed places to work by the employees who work for these places according to GlassDoor.com.
New Businesses That Have Opened In and Around Boise in 2022
Boise's growing and so are these businesses! Some are brand new to the market. Others are expanding their footprint. Check out what's new in 2022!
More From 104.3 Wow Country