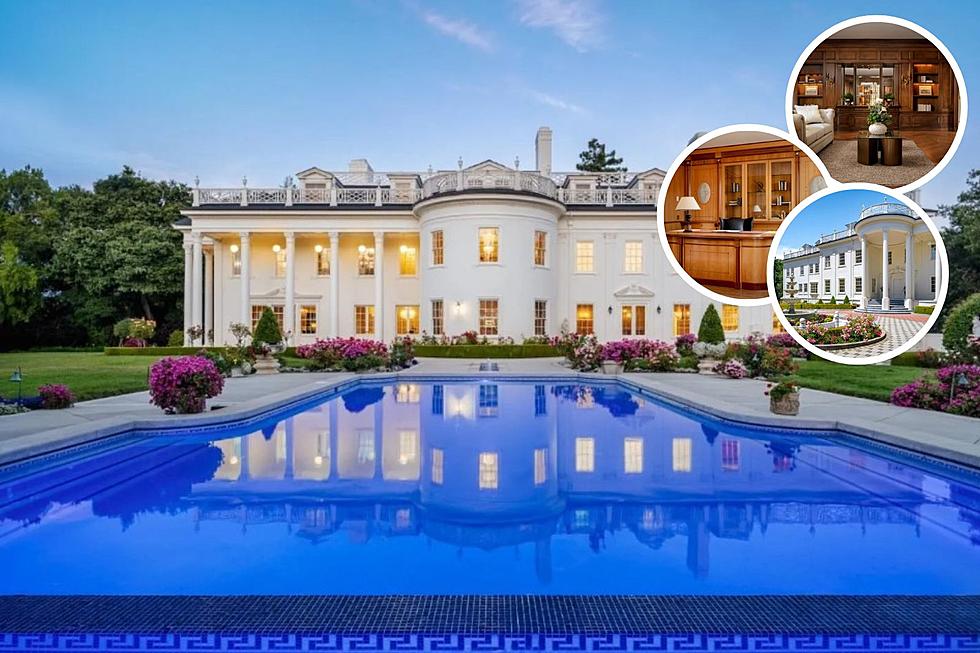 Photos of Sensational California White House That You Want To See
Pierre Bujan/Compass
On the list of Realtor's most expensive homes this week for sale, this home known as the "Western White House" is up for grabs for a cool $38.9 million.
If you ever want to live in the White House, this will be your chance. The home was built in 1915 and is over 24,000-square-feet. Located in Hillsborough, California, this home was designed by famed architect Julia Morgan and sits on over 3 acres. It was intended to be a replica of the Washington DC residence.
The "Western White House" has an Oval Office, a home cinema theater, lower-level staff quarters, a wine cellar, and exquisite landscaping. From the pillars in the front and around the side of the home, and the "West Wing" vibe in the back of the house, they did everything they could to make this house feel like the White House.
The mayor, Christine Krolik, made sure to visit the property when it hit the market because she had never been before and recognized its historical value. She even asked if she could host a city event at the "Western White House."
You'll notice a rose garden when you're looking through the photos. The property has an amazing entryway as you drive up to the house, and the pool is beautiful. With gorgeous chandeliers in almost every room, the entire place gives off a very Victorian, old-money vibe. The Realtor also mentions that the property has easy access to shopping, dining, and golf clubs.
No detail was overlooked. The "Western White House" is a masterpiece with an amazing rooftop deck and a beautiful pool with a pavilion out the backdoor.
The "Western White House"
The "Western White House" is on the market for $38.9 million and is known for its resemble of the White House in Washington D.C. It's located in Hillsborough, CA.
See Inside Kelly Clarkson's Spectacular New California Mansion
Kelly Clarkson has purchased a stunning new mansion in California, with the news breaking not long after the pop superstar and TV personality sold her palatial estate outside of Nashville.
More From 104.3 Wow Country