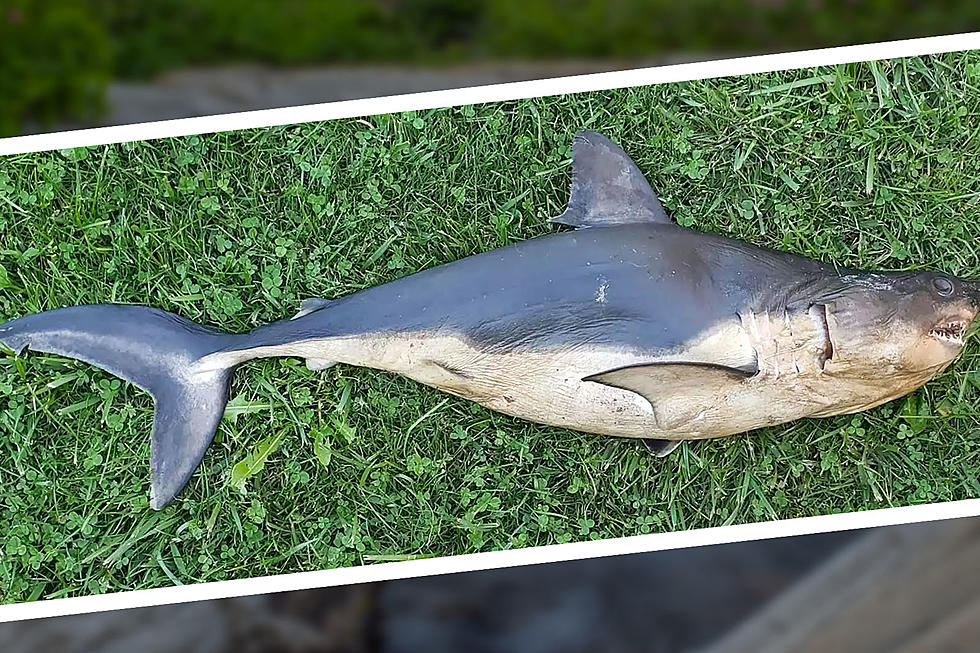 Strange Shark Found in Idaho Has Officially Become National News
idfg.idaho.gov
This strange shark discovery in Riggins, Idaho, has now become a national story.
Last week, a mysterious salmon shark was found washed ashore along the Salmon River. While it was initially just local residents surprised by this occurrence, the story has now gone viral, capturing the attention of people across the country.
The Idaho Department of Fish and Game was quick to respond to the peculiar finding. Officials suspect that the shark was intentionally placed along the Salmon River as a bizarre prank.
The species is not typically found in the freshwater habitat of the Salmon River, raising questions about how and why it ended up there.
IDFG reports, "Seeing no sharks have been observed swimming up our fish ladders lately, and the only known shark that can live in freshwater is the bull shark, we think it is safe to assume that somebody dropped this on the shore for a good laugh."
News of the strange shark discovery quickly spread beyond Riggins, with major media outlets like Outdoor Life, New York Post, People, DailyMail, and many more publications picking up the story.
While investigators continue to unravel the mystery behind the shark's appearance, we can at least rest assured that the IDFG is saying there have been no other sightings of sharks, and this was likely a prank.
Did you know there's a record for largest white sturgeon caught in Idaho?
Below are some amazing pictures of fishing white sturgeon at Hell's Canyon.
Fishing White Sturgeon in Hells Canyon
Bizzare Idaho Law Restricts You From Fishing This Way
Boise's 9 Most Irresistible Restaurants for Fish Tacos
It's Taco Tuesday! (Or pretend it is if you've stumbled across this list on another day of the week!) You're craving tacos. Not just any tacos. Fish tacos. Here are the 9 best picks according to people who actually live and eat in the Treasure Valley!
More From 104.3 Wow Country