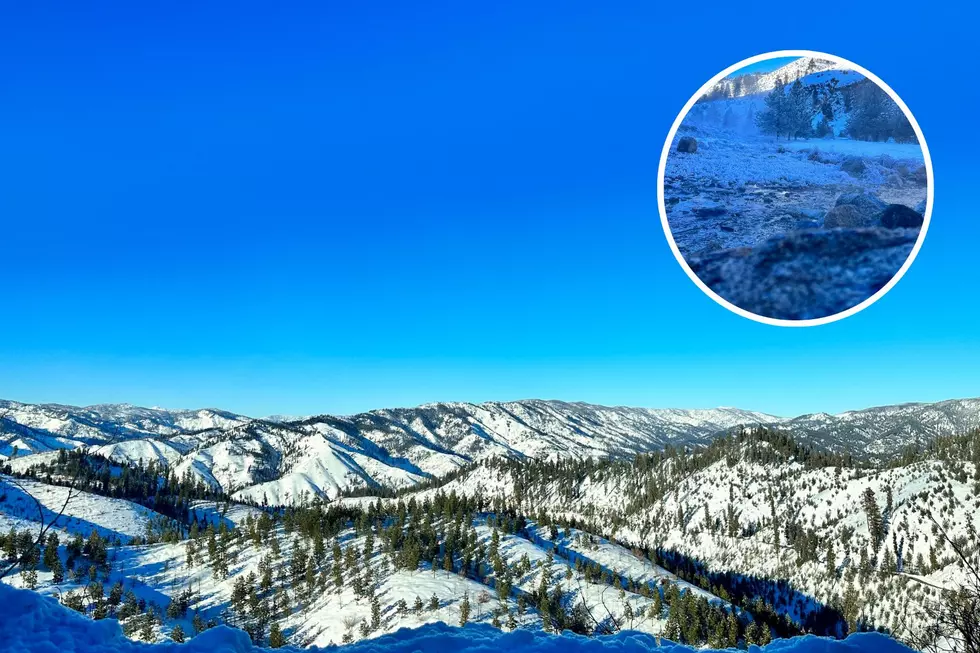 This Idaho Hot Spring Was Memorable For All The Wrong Reasons
Canva
My first hot springs experience was a little disappointing.
My wife and I decided to go to and enjoy our first hot spring on Monday (Jan. 2) and going during a holiday weekend probably wasn't the best idea. When we got to the hot spring I could already tell that it was going to be crowded. The parking was packed and making sure I got a spot that I wouldn't get blocked in was my biggest concern right out of the gate.
Now, I don't want you to think I'm bashing all of the hot springs, but my first experience wasn't the most memorable.
The view though was pretty amazing!
Are there better hot springs with the convenience of being located right off the highway?
Trying to find space in the springs was difficult, all of the pools of water were packed with people. There were a lot of families which is something I guess I wouldn't have expected but there were more kids than adults. As we go closer to the bottom near the waterfall the more people there were.
The water wasn't that hot, are there warmer hot springs in Idaho?
Once we did find a spot the water because it was 15° felt great, but after a little while the water just didn't seem to stay very warm. Also, this could just be the hot spring we went to but the water wasn't very deep either.
The biggest disappointment?
People leaving their crap behind. There were cans, trash, and even articles of clothing left behind. It just felt like people didn't care.
Overall the drive to Kirkham Hot Spring was probably the best part on ID-21, being the closest hot spring we could find under a couple of hours from Boise we thought this would be a good first experience. I would probably give it another shot, maybe not on a holiday weekend.
I do know there are nude friendly hot springs, maybe those will be less crowded? To See the nude friendly hot springs keep scrolling.
3 Places To Warm Up With Your Clothes Off In Idaho
If you're looking to venture off into the hot springs and looking for something a little freer check out these 5 clothing optional hot springs.
7 Relaxing Idaho Hot Springs Less Than 3 Hours From Boise Perfect for a Winter Soak
We know that no one likes when their favorite natural hot springs spot gets shared with the entire world, so we put together a list of pools that are commercial businesses located a short drive from Boise. These are small businesses that deserve Idaho's support!
Reviews of Idaho Nude Resorts That Will Make You Blush
Here are twelve hilarious reviews we found of nudist resorts and springs in the Treasure Valley.
More From 104.3 Wow Country