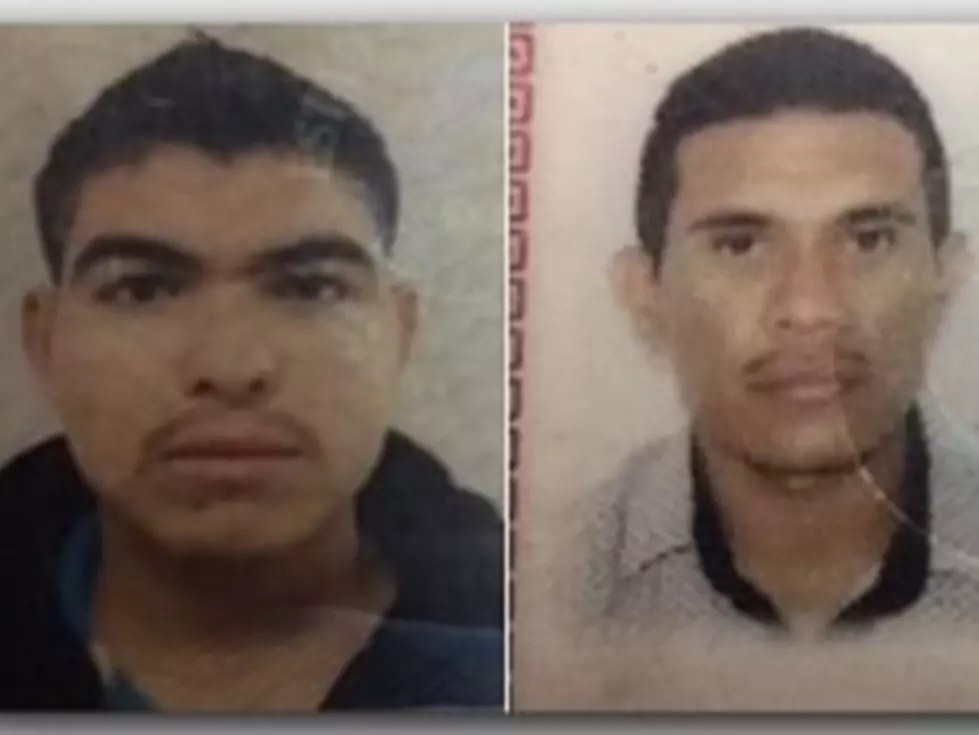 Two Men Caught After Shooting at an Idaho State Police Officer
Credit: Idaho State Police
These two men could've put an end to one of the brave men who protects and serves our community every day.
Each day we have men and women who risk it all to make sure we're safe.  These people are mothers, fathers, daughters, sons, and family along with friends to so many and we cannot express our thanks and gratitude enough for the risks they take so that all of us can live as safe as possible.
24-year-old Carlos Taffola and 26-year-old Arcenio Solorio have been busted after a drug raid in Twin Falls the ended up in the two of them shooting at Idaho State Police.  According to KTVB the police found 38 pounds of marijuana, two grams of methamphetamine and drug paraphernalia in their vehicle.
The arrest went down around 3 a.m. Saturday morning in the Walmart parking lot.  As the two men were in the process of being arrested, one of them pulled out a gun and fired at one of the police officers.  Luckily the shot completely missed and everyone is safe.
Both men have been booked into the Twin Falls County Jail.  The drugs seized have a street value of $75,000.
More From 104.3 Wow Country