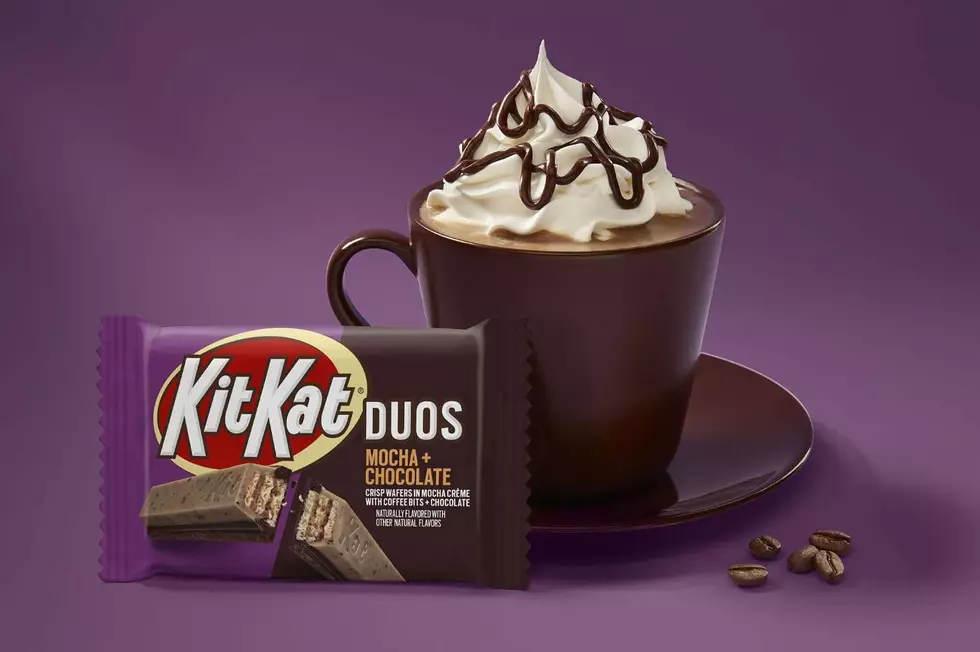 Weird Kit Kat Flavors You Didn't Know You Wanted
kit kat
Ah Kit Kats. A delightful chocolate crunchy candy that has satisfied children and adults sweet tooth's for decades. By now you have most likely seen a variation flavoring of Kit Kats somewhere. There is a chocolate mint one that I am currently partial too and birthday cake flavor was great for those who don't like chocolate. While we have been sprinkled with some Kit Kat goodness here in the US it doesn't even come close to what other countries, especially Japan gets. Japan even has stores that sell luxury Kit Kats. My sister is in the Navy in Japan and has talked to me about the Kit Kat varieties. There are entire store isles and end caps dedicated to fancy flavors. She just recently mailed me jasmine sake flavored Kit Kats. Sounds weird but they were delicious.
Enter your number to get our free mobile app
The best way to not miss out on all of the unique and new flavors is by signing up to join Kit Kat's new Flavor Club, an exclusive opportunity to be a candy insider. Head over the kitkatflavorclub.com to submit your application before the deadline of September 29. Of those who enter, 200 fans will be selected to join the club for free. Then you get to check out new and in-development releases in addition to receiving exclusive merchandise spaced out in three packages over the course of the year. "Fall 2020, Early 2021 and Late Spring 2021," the brand states. The first package will include the lastest Duos flavor, Mocha + Chocolate, set to hit shelves in November.
Because of its limited membership, joining the Flavor Club is considered a contest. To enter, you must be a legal U.S. resident in any of the 50 states and at least 18 years old (19 in AL and NB, 21 in MS). You can submit one entry per day throughout the course of the entry period. Find the official rules and price info here.
Since 2000 Nestlé has introduced over 200 different flavors. In 2010 the top-selling flavor was soy sauce. Here are a few other flavors. Any that seem good to you?
Sweet Potato
Caramel Macchiato
Hokkaido cheese and chocolate
Hokkaido Melon with Mascarpone Cheese
Hot Japanese chili
Salt and lemon
Strawberry cheesecake
Wasabi
Soy sauce
Vegetable Juice
Royal milk tea
Miso soup
Cough drop
Sake
Chocolate Cream Pie
Orange Dreamsicle
Cotton Candy
Cherry Cola
MORE: See 30 toys that every '90s kid wanted