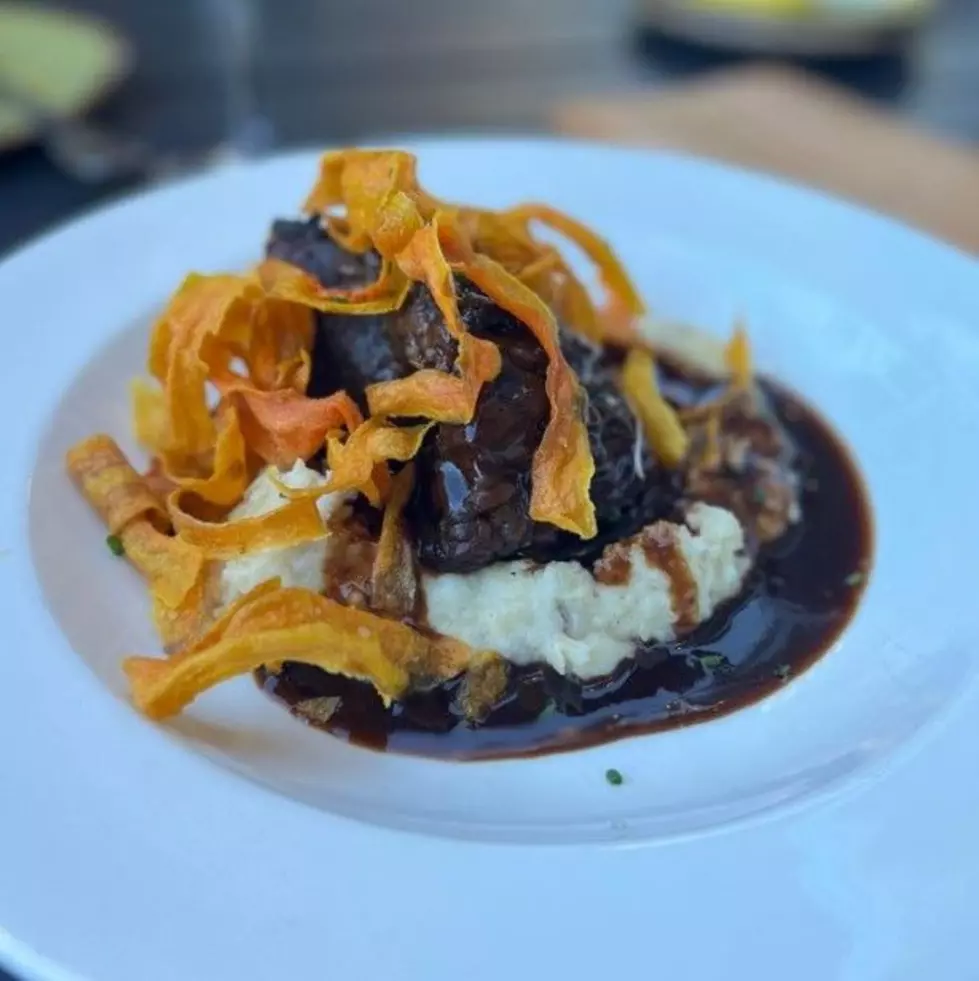 3 Amazing Places To Get Mashed Potatoes In Boise
Pamela W./Yelp
4 Amazing Places To Get Mashed Potatoes In Boise
Have you ever googled "What are mashed potatoes?" No, that's okay. I did it for you, and here's the answer from Wikipedia. "Mashed potato or mashed potatoes, colloquially known as mash, is a dish made by mashing boiled or steamed potatoes, usually with added milk, butter, salt, and pepper. It is generally served as a side dish to meat or vegetables. Roughly mashed potatoes are sometimes called smashed potatoes." 
We both know it takes more than that to whip up some good mashed potatoes. My wife likes to add sour cream, sometimes cream cheese, and of course, propbably more butter than the recipe needs. 
There's just something about having mashed potatoes that reminds me of mom, it may not be the same for you, but it's one of those foods that reminds me of spending time with family. That could be because it's such a big part of our family's dinners for Thanksgiving, Christmas, and other holidays. 
Since we are in the land of potatoes, I bet many restaurants have mashed potatoes as a side option. So if you're craving mashed potatoes and don't feel like cooking them yourself, I hope this list helps you. 
Are sweet potatoes mashed healthier? If you minimize the ingredients, they can still be very delicious, and one of the restaurants on the list got some excellent feedback for theirs. For example, she said, "best pulled pork sandwich & smashed sweet 'tatoes in town!!!" 
So are you ready to find who's slanging the best mashed potatoes in the Treasure Valley? I hope you're not hungry! 
If you love mashed potatoes, then you're going to want to see the best places in Idaho for chicken fried steak. Just keep scrolling! 
3 Amazing Places To Get Mashed Potatoes In Boise
I used Foursquare to find the best places in Boise for mashed potatoes.
4 Best Places In Boise For Pizza By The Slice
Here are the top-rated places on TripAdvisor to get Pizza By The Slice
The Best Chicken Fried Steak In Idaho
Here are the top 9 places in Idaho for Chicken Fried Steak, according to you!
More From 104.3 Wow Country