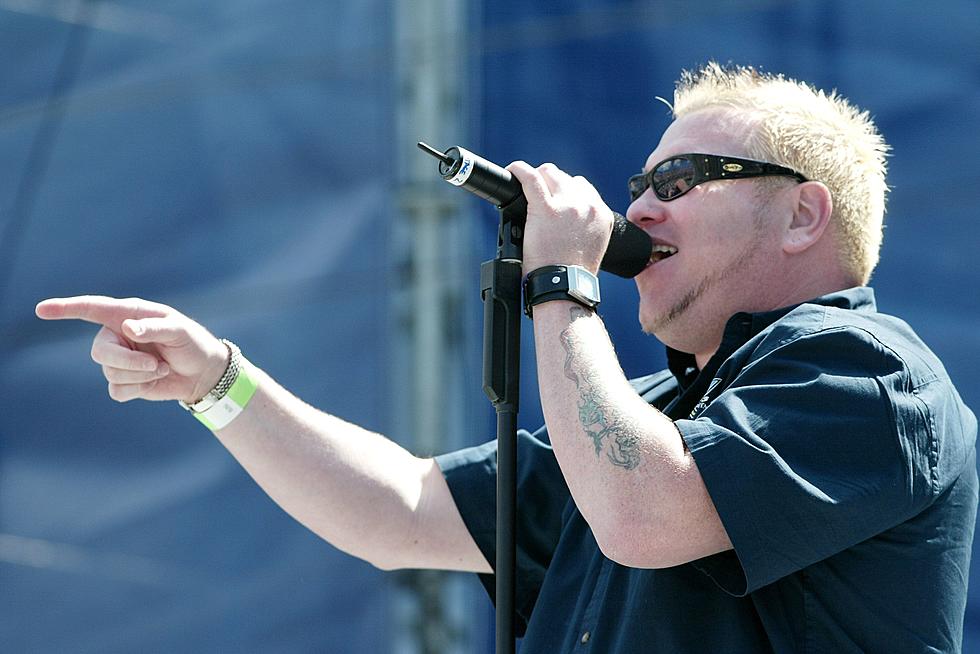 Did You Know The Smash Mouth Lead Singer Lived In Boise?
Getty Images
Did you know Smash Mouth lead singer Steve Harwell lived in Boise, Idaho, when he passed away Monday?
Steve Harwell died Monday at the age of 56. TMZ was the first to report that Harwell has "reached the final stage of live failure" due to alcohol. Harwell announced his retirement from Smash Mouth in October of 2021 after a video went viral of him slurring his speech, cursing at the fans, and making inappropriate gestures toward the audience at the Big Sip in New York. 
It was a shock to read in USA TODAY that his longtime Manager, Rober Hayes, said, "Steve Harwell passed away this morning, Sept. 4, 2023, at his home in Boise, Idaho. He was surrounded by family and friends and passed peacefully and comfortably." 
Hearing that Steve Harwell passed away in Boise was a shock for many people and even gained a lot of traction on Reddit, where someone shared the story. 
Steve Harwell, Smash Mouth Founding Singer, Dead at 56 in Boise, ID
by u/Jnewton1018 in Boise
Here is how people reacted to him living in Boise and his passing.
Boise Reacts To Steve Harwell Living in Boise
This is how some people reacted when finding out of Steve Harwell's passing and that he lived in Boise, Idaho.
Steve Harwell wasn't the only one who passed away over the weekend. Jimmy Buffett also died after his skin cancer turned to lymphoma. He was diagnosed with skin cancer four years ago and started to receive hospice care last Monday. Sir Paul McCartney even visited his home and sang to him and his family. 
See Inside Jimmy Buffett's Staggering $6.9 Million Palm Beach Mansion
Jimmy Buffett
sure knew how to live the good life. His former 3-bedroom, 3.5-bathroom, 4,039-square-foot mansion in the exclusive Eden Properties neighborhood in Palm Beach is exactly the kind of laid-back home you'd expect the superstar to relax in when he was off the road.
The interior centers around a combined dining and living room with eye-popping vaulted ceilings topped off by skylights, while a massive wall of mahogany-framed sliding glass doors looks out over the pool area outside. The kitchen is decorated in gleaming white, and each of the bedrooms has its own attached bathroom, while the massive master suite also has sliding glass doors that open to both the pool and a bathroom that looks like it belongs in a high-end resort.
The exterior of the house is just as striking, centered around a sparkling pool of deep cobalt blue. The pool area features plenty of lounging, and a loggia just outside the living room offers open-air dining. There are lush gardens, brick paths that walk through elaborate pergolas and a fountain. The property also features a two-car garage with a guest suite overhead, and it offers deeded access to the beach nearby.
We've lost some amazing people this year, including Bob Barker and these fantastic people. 
In Memoriam: 2023 Deaths
A look at those we've lost.
More From 104.3 Wow Country