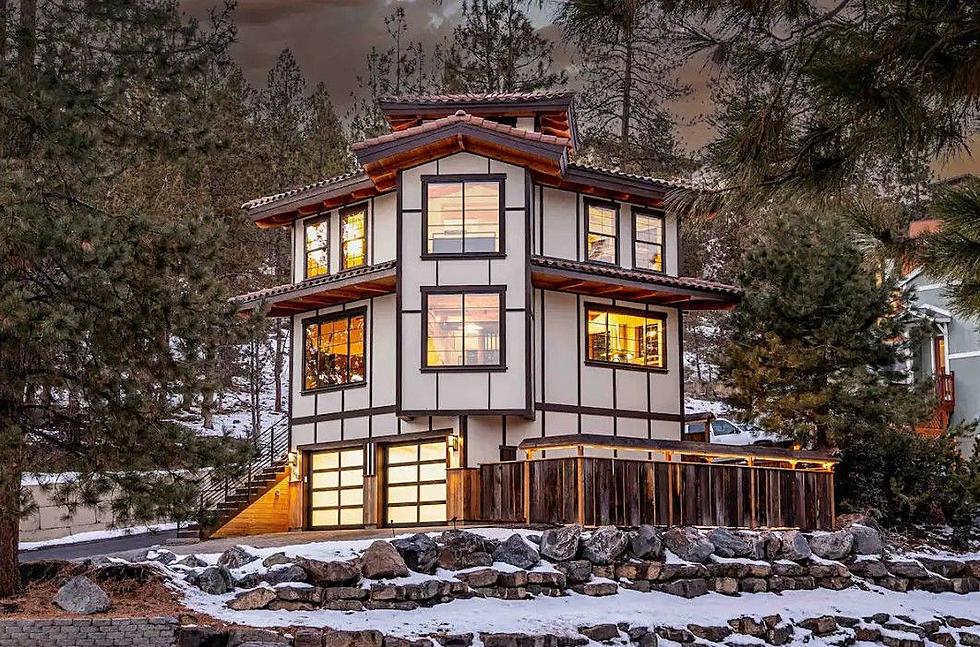 This Stunning Japanese Pagoda Deserve The Short Drive From Boise (Pictures)
Japanese Pagoda Airbnb
This stunning Airbnb in the Pacific Northwest is unique and only five hours from Boise. This property was built in 2023. This property is brand new and new to Airbnb. Located in Bend, Oregon, with award-winning restaurants, and the largest beer trail in the west, this family-friendly vacation location now has one more place for you to stay. 
Have you ever stayed in a Japanese-styled Pagoda? 
It's an architectural masterpiece. Everything about this Airbnb was considered, from the structure to the floors, even the view from the top floor down to the main floor. The patterns, the textures, and the bathrooms. This place is stunning. 
 Keep scrolling to see more pictures! 
The Airbnb is a 3-story home with a garage on the first floor. The second floor has a living room, kitchen, dining space, and a half bath. You'll have a walk-in shower on the third floor and three bedrooms. There's a hot tub for the guests to use. They're looking to add a firepit and more outdoor seating. 
Some amenities included are a washer & dryer, board games, and a level 2 EV charger. My favorite amenity that they offer is a luggage drop-off. The luggage drop-off is something that you rarely see with Airbnb. It's perfect for people arriving early or departing later than check-in and check-out times. 
They are located near several ski resorts during the winter months and near a river, perfect for the summer months if your family wants to enjoy some river activities. 
You've got to see this place for yourself. 
Japanese Pagoda Airbnb
If you're looking for somewhere unique and fun to stay, then you need to check out this beautiful Japanese-style Pagoda on Airbnb.
The Pacific Bin Airbnb
This incredible container home is on Airbnb and not far from Boise. Enjoy the forest, hiking, mountain biking, and rafting.
Earthlight Airbnb 7 Hours From Boise
Located near Orondo, Washington, with breathtaking views, this Airbnb feels secluded, but you're surrounded by plenty to do.
The Bird Nest Barn on Airbnb
I love the charm of this Airbnb and its great location allows you to enjoy everything that Boise has to offer. Biking, hiking, dining and wining. It's also located on the 11th hole of the Quail Hollow Golf Course.
More From 104.3 Wow Country