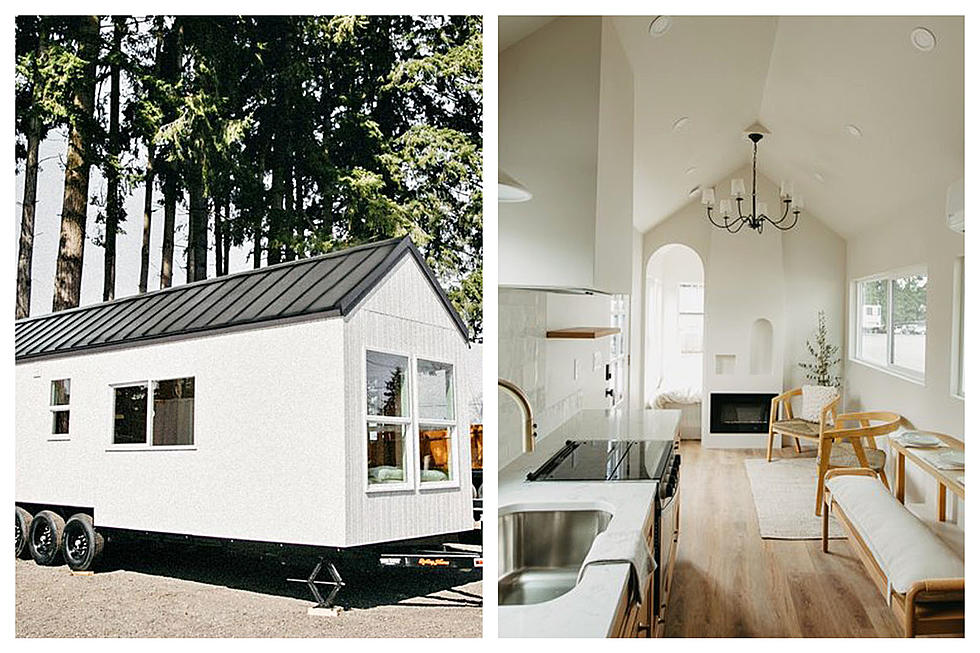 Tiny Home in Nampa Has Really Cool Interior (Take a Look Inside!)
Art Paliyev | Facebook Marketplace
A tiny home in Nampa that is legit on it's own wheels. Would you ever live in a tiny home like this? It actually has an amazing interior and you've gotta see it to believe it.
How freakin' cool is that? I can't believe how stunning some of these tiny homes are.
And one thing I love about tiny homes is that you can move em' wherever you want to. Most of the time you still need to find a trailer or something, but this one is already on wheels! You don't like where it's at? Drive it away. You don't wanna live in Nampa anymore? Drive it way. Simple.
This home (for right now) is in Nampa, but the listing mentioned it's easy to take wherever you want to.
The seller on Facebook says they have multiple tiny homes like this one for sale, and that each one of them is RV certified and can be financed (estimating around $400-900 a month). They apparently also do custom builds, and that process can take up to 6 months. But if you don't want to wait, there are multiple available right now.
It looks to be fully upgraded with nicer, more modern features and appliances, which is great. The link on Facebook will be removed once someone buys the home, so keep scrolling here for the pictures, as well as pictures of other impressive tiny homes throughout the Treasure Valley 👇
Tiny Home in Nampa Has Amazing Interior (Take a Look!)
Awesome Tiny Home in Nampa (Take a Look Inside!)
A Tiny Home Built for 1 (Maybe 2) on Nampa's Facebook Marketplace
2021 New & Modern Tiny Home in Melba for Sale on Facebook Marketplace
Check Out This Tiny Home (Nampa) on Facebook Marketplace
More From 104.3 Wow Country