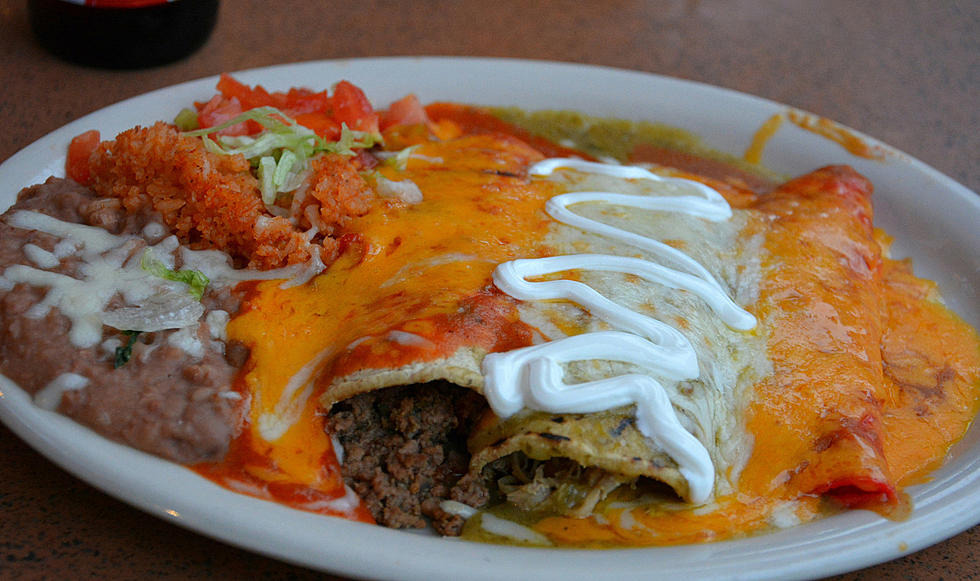 Top 10 Highest Rated & Reviewed Mexican Restaurants in Boise
AlizadaStudios
Will the Boise area ever have enough food options? NOPE. There's always room for more food places :)
The Treasure Valley has so many great restaurants, and today we're looking into the highest rated and reviewed Mexican restaurants in Boise.
According to Stacker, "Mexican fare ranks with Italian and Chinese as Americans' top-three favorite global cuisines, according to the National Restaurant Association. Mexican flavors and ingredients have permeated all corners of American cuisine, infusing vibrant and varied tastes into Americans' daily diet."
They continued, "An increasingly global culture (and a growing number of Mexican fast-food mainstays and high-end restaurants) have cemented Mexican food's beloved role in U.S. cuisine. Which begs the question: Where does one go for the best Mexican food in Boise?"
Let's find out! Tripadvisor & Stacker compiled a list of the Highest-rated Mexican restaurants in Boise, and there are a total of 19 restaurants on the list. However, due to some unfortunate changes and permanent closures, I've adjusted the list a little bit and I'm featuring the Top 10 Highest Rated & Reviewed Mexican Restaurants in Boise.
This list is definitely zeroed-in on Boise because I can think of a handful of other top-notch Mexican restaurants in the surrounding cities that aren't mentioned on the list — like Enrique's in Kuna.
So, that's a bonus honorable mention for you!
Keep scrolling and pick where you're going to dinner tonight ;)
Top 10 Highest Rated & Reviewed Mexican Restaurants in Boise
Boise's Ultimate Taco Guide
If you have ever found yourself looking for some tacos in the Treasure Valley, this is the guide you'll need to keep in your favorites. Check out Boise's Top 35 Taco Spots, here!
30 of the Boise Area's Top Rated Restaurants for 2022
Maybe 2022 is the year where you want to expand your horizons and give a restaurant you haven't tried before a chance. According to Trip Advisor, these are 30 of the best in the Treasure Valley.
What's the BEST Restaurant in Each of The Treasure Valley Towns?
From Kuna, to Star, to Garden City - these are the top-rated restaurants for each town in the Boise area.
More From 104.3 Wow Country