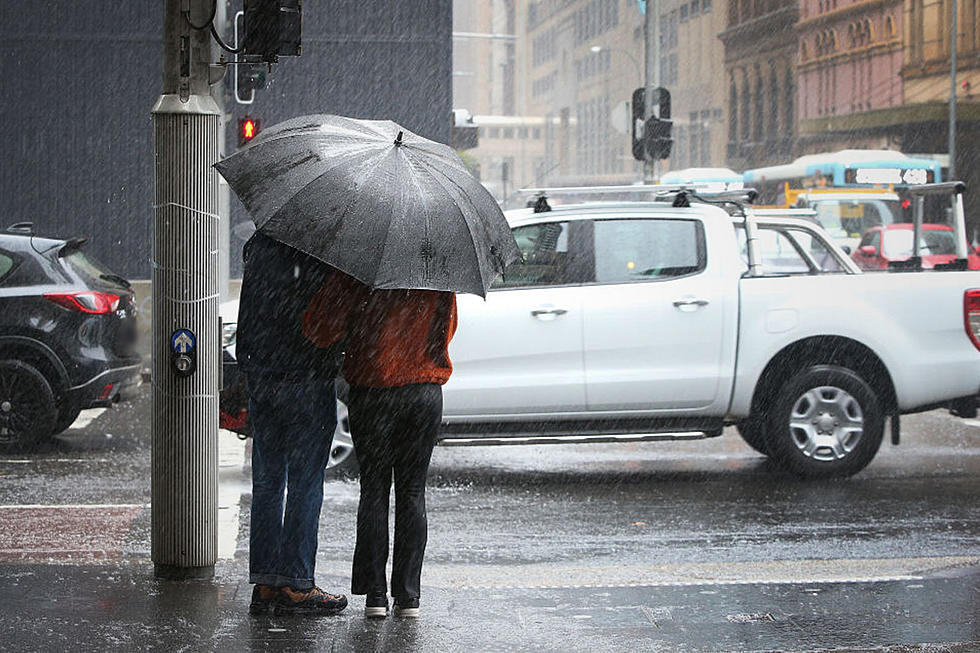 Tropical Storm Hilary to Bring Heavy Rain to the Boise Area Today
Getty Images
Increased chance of heavy rain in the Boise area today.
Residents of Boise and the Treasure Valley should brace themselves for a day of turbulent weather, as heavy rain, gusty winds, and the possibility of flash floods are expected to hit the region.
We've been experiencing some light showers throughout the Treasure Valley, but there are high chances of more rain and stronger storms for this afternoon. There are also many reports of heavy rain and floods in Payette County and Ontario, OR.
As first reported by Idaho News 6, meteorologists are forecasting the development of more intense storms later in the afternoon and evening, with thunderstorms passing through the Treasure Valley around 4 PM. Rainfall estimates indicate that some areas could receive as much as one inch of rain, making flooding a significant concern.
It is a good idea to prepare for flooding, just in case. There are active flood watches in the area until 5:00pm. (West Central Mountains, Boise Mountains, Upper Weiser River, Baker County, Malheur County, and the lower Treasure Valley).
In addition to the potential for flooding, these incoming storms are bringing cooler temperatures, causing a significant shift from the high 90s to the low to mid-70s. This abrupt change underscores the importance of being prepared for adverse driving conditions.
For those venturing out on the slick and stormy Boise roads, it's imperative to prioritize safety.
Here's coverage on how Tropical Storm Hilary is influencing Boise driving conditions, and essential tips to ensure your safety and well-being on the roads.
10 Things Guaranteed to Give Boise Drivers Road Rage
Idahoans Share Their Favorite Things to Do on Rainy Days
Top 5 Places to Go Bowling in the Boise Area
Top 10 Most Recommended Movie Theaters in the Boise Area
More From 104.3 Wow Country