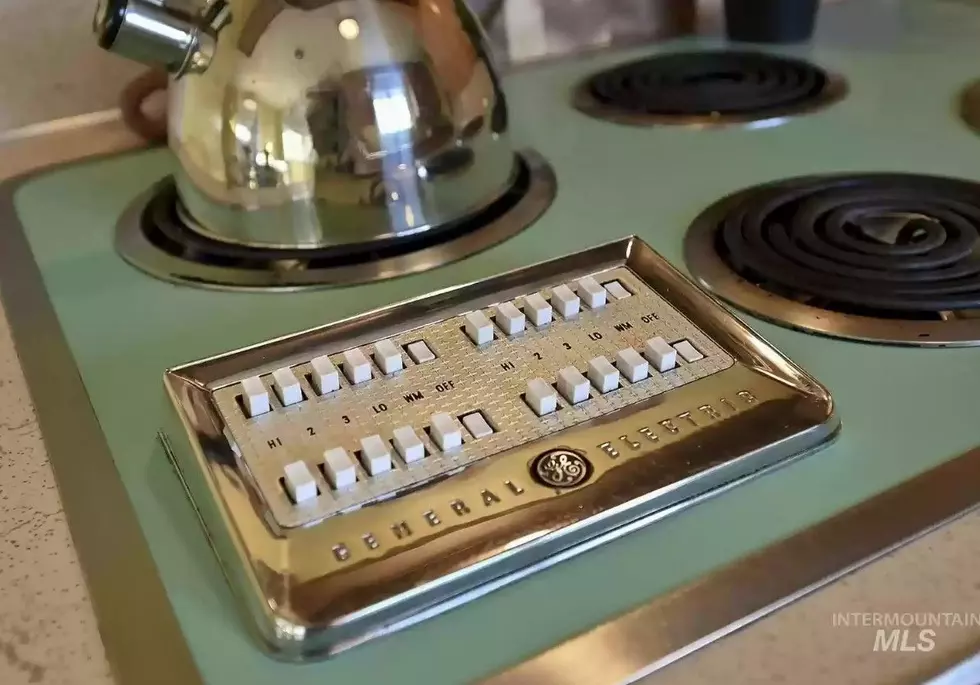 1970's Boise Home Is Groovy and Now on the Market [Pictures]
Debord, Eric with Red Pheasant Realty
This 1970's house is going to bring back some memories for a lot of people. I was hesitant at first when I saw the posting, but as I continue to look through the pictures I find myself enjoying this house more and more.  This home is 4 bed and 2 bath with over 2,200 sqft.
From what looks like some of the original appliances and floors to the vibe in the basement. Once you get down to the gallery I think you'll agree with me. With the crazy real estate market right now, I do appreciate that the realtor knew exactly that he had to get creative and draw in peoples attention.
He did just that with the property details on realtor "Awe yeah baby! It's 1960 and Flower Power is oh so cool - can you dig it? (You CAN - the back yard is huge and the garden is prepped for you and all your flowers!) Groovy kitchen, swingin' front room and the mellow back yard will put you in the mood. Two fireplaces? That's a gas! (not really, they're wood-burning, but still...). Austin Powers may come and go but but this Barbie Dream House is here to stay complete with dolled up color (including some pretty far out porcelain originals), buffed out wood floors, a parquet dance floor in the downstairs party room, and original cabinets in the eatery. Bring your VW van and the Slug Bug, this garage will fit your extra stuff & your wheels. Burn rubber & check it out now - catch you on the flip side baybeeee!".
This 1970s Home Is a Complete Vibe!
Don't let the lime green door fool ya, this home is just missing shag carpeting!
Charming Boise Cottage For Sale
Built-in 1937 this home has 3 bedrooms, 3 bathrooms, and an in-ground pool you can enjoy year round.
This Boise Home Is More Like A Resort
The custom home is beautifully built. There's no lack of detail in any room of this house. Take a look for yourself.
More From 104.3 Wow Country