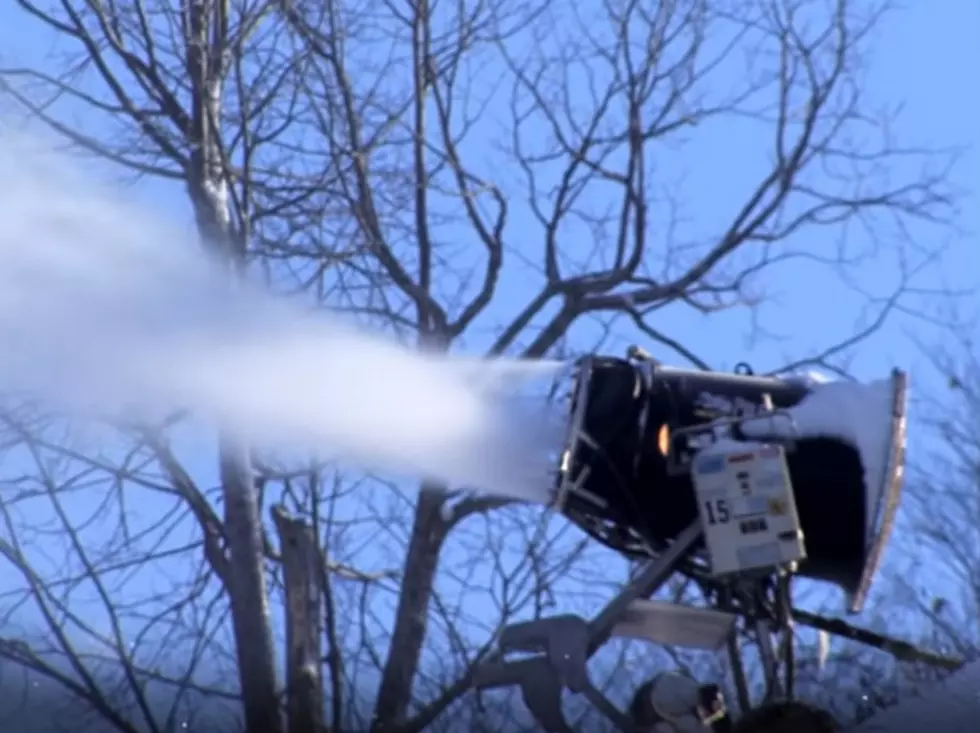 Credit: SlopeEdge via YouTube
No, no, no it's not what you think.  Just to be clear, IT IS NOT SNOWING RIGHT NOW AT BOGUS BASIN!  But our Winter skiing, sledding, and snowboarding just got a whole lot better on this mountain.  That's because according to the Idaho Statesman, Bogus Basin Mountain Recreation Area just received the final approval for their new snowmaking system.
So when does this begin?  Will we have extra snow this upcoming Winter?  Well, maybe but Bogus Basin can't kick things off how they'd really like until next Winter.  They have to wait until November 15th this year for water rights.  Then it takes a while to get enough water to make the snow needed so we're most likely looking at December sometime.  Next year they'll be able to kick things off as early as they'd like keeping that beautiful mountain packed with thick powder so we can start shredding earlier and have a better time doing it.
Snowmaking machines details:
24 mobile guns
top to bottom snow
cost - approximately $6 million
used on all skiing, snowboarding, and tubing hills
More From 104.3 Wow Country