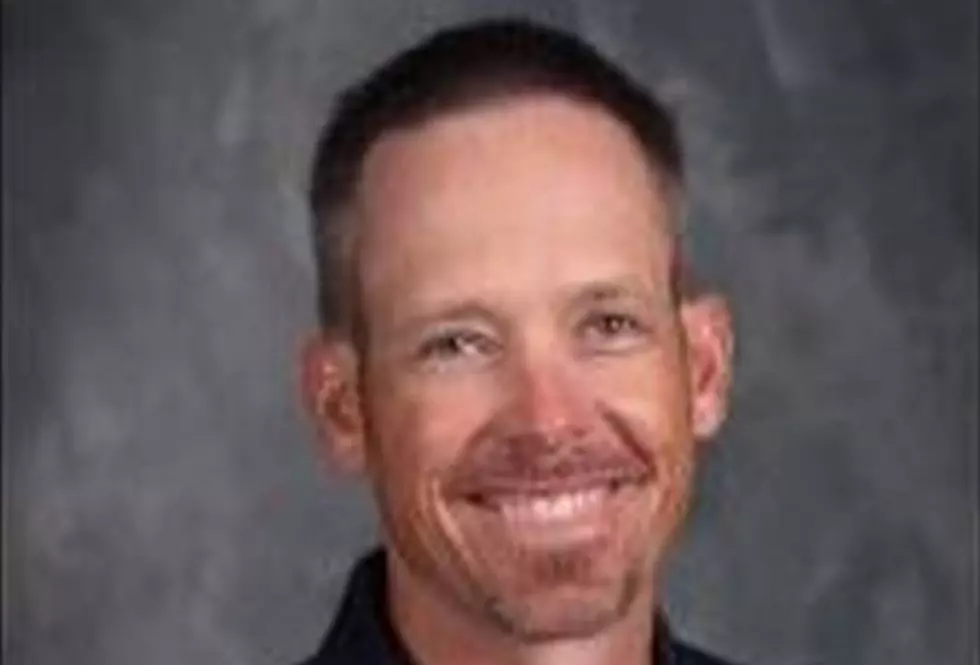 Details Released in Fruitland Principal Arrest
Credit: KTVB via YouTube
The details are disturbing. This is a married man with a wife and young kids. Now we know specifically why Fruitland Principal, Michael Fitch has been arrested and charged with misdemeanors of sexual battery and solicitation of a prostitute. 
Court documents show that Principal Fitch stands accused of propositioning, touching, and sending pornographic images and video to another employee of Fruitland High School.
The unnamed employee says the inappropriate behavior started at a barn dance in Ontario, Oregon which the employee attended with her boyfriend and Fitch attended with his wife.
After the dance, the alleged victim says Fitch repeatedly asked her for sex and began sending her messages over her Fruitland High Google messaging account.
She says Fitch sent her erotica type stories similar to the popular book and subsequent movie series "50 shades of Grey." Himself playing the role of the sexually dominant Grey and her the innocent character Anna Steele.
She adds that he sent her videos of himself masturbating and links to online pornography. She says at one point he grabbed her butt and in another incident he forced her to touch his clothed groin according to KTVB.
Other incidents include him grabbing her hair and forcing her towards his genitals in what she felt was an attempt to have her perform oral sex on the Principal.
The accusing employee admits to sending Fitch photos of herself in her underwear but she says after she tried to end the relationship he offered her $300 to have sex with him.
Fitch has been removed as Principal and Head Basketball coach at Fruitland High School, although he is still technically employed by the school district.
He is due in court on March 5th and faces up to a year in jail.