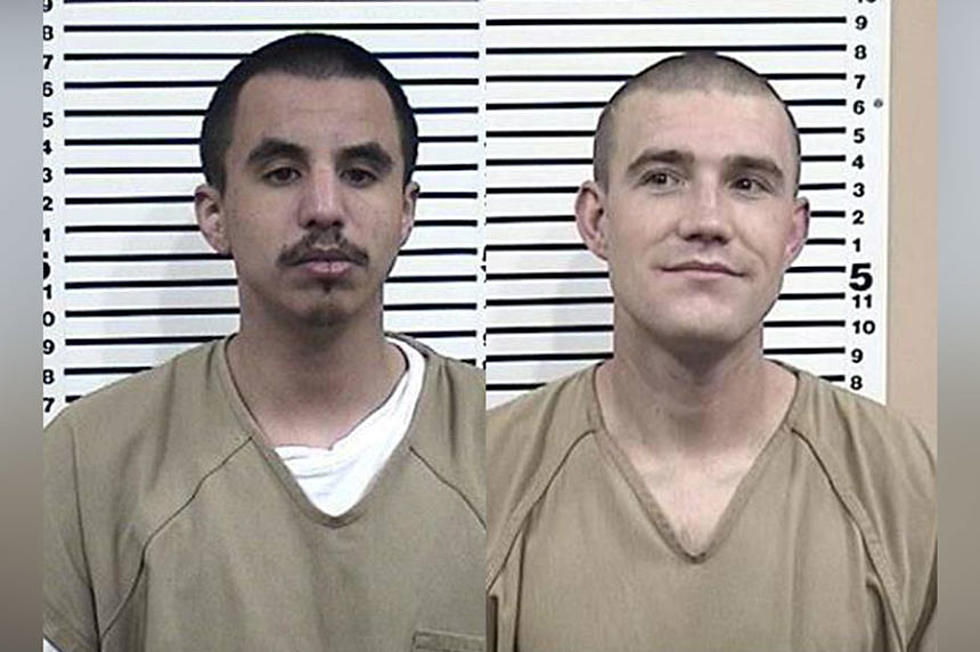 Idaho Man Escapes Jail And On The Run For Two Days Now
Credit: Bonneille County Sheriff's Office
So these clowns get the "privilege" of work release and yes, I do mean privilege because sitting in a cell all day... ughhhh, I can only imagine how BORING and awful that must be.  Getting out into this sunshine and doing something to help pass the time is a major BONUS.  So don't blow it right?  Ha!
According to East Idaho News, Gustavo Chavez and Skylar Briggs didn't have work on their minds Wednesday afternoon.  Getting the hell out of dodge is what they had in mind.  Both men took off from their work release duty and the hunt was on.
The Bonneville County Sheriff's Department made short work out of hauling Briggs in but they can't find Chavez.  They're asking for the public's help in bringing Chavez in.  He's the man on the left in the picture up top.  Please take a look and keep an eye out.  DO NOT approach Chavez if you see him.  Authorities are simply asking you to pick up the phone and call it in at (208) 522-1983.
More From 104.3 Wow Country