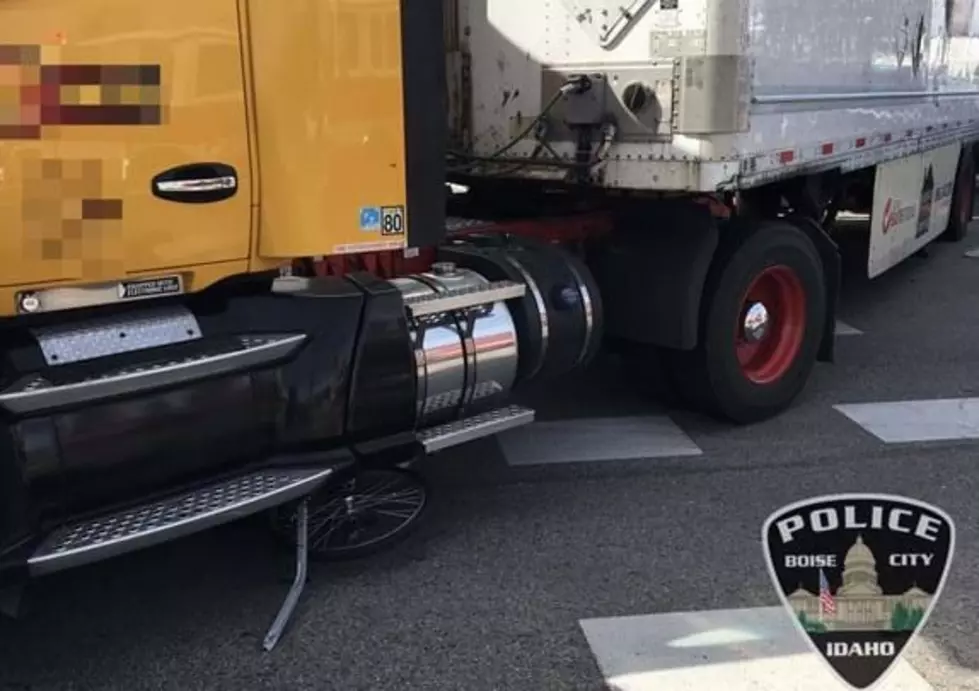 Semi Smashes And Runs Over Cyclist In Cole Road Crosswalk
Credit: Boise Police Department
How this man is still alive is beyond me.  He's very badly hurt and we can only hope and pray that he makes it.  The unidentified man was either walking or riding his bicycle across the crosswalk on Cole Road at the onramp to I-84 just after 10 o'clock this morning when a semi-truck turning right on to the onramp smashed into both the man and his bicycle running over the man with multiple tires and crushing his bike.
The injuries are very serious but the Boise Police Department told KTVB that he is expected to live.  Authorities are currently contacting the man's family and investigating the accident.  The man was not wearing a helmet but I'm not so sure that would've changed this outcome any.  I guess we don't know right now.  He may have some head injuries.
The driver of the semi-truck (65-year-old Antonio Cordova) has been cited for inattentive driving.  I'm sure this man feels absolutely awful.  There are so many victims in senseless accidents like this.  Please keep all of them and their families in your thoughts and prayers and please say a special prayer for this man fighting for his life right now in the hospital.
More From 104.3 Wow Country